Following the success of the Words on Wheels (WoW) mobile library project in Hanoi, Vietnam, in 2011, as well as Phase One of WoW in Ho Chi Minh City (HCMC) in 2014, Keppel Land has recently extended its support again for Phase Two of WoW (HCMC).
WoW is sponsored by Keppel Land, in partnership with the Singapore International Foundation (SIF) and the General Sciences Library (GSL), one of the largest libraries in South Vietnam. It aims to promote reading and learning among children in local communities via a mobile library.
The launch ceremony on 29 March 2018 was graced by representatives from SIF, GSL, and Keppel Land, including Mr Linson Lim, Keppel Land (Vietnam) President, and Ms Leow Siu Lin, Consul-General of Singapore in Ho Chi Minh City. The programme is expected to positively impact over 7,000 Vietnamese students in District 2 and District 8 of HCMC, including Keppel Land Vietnam's adopted Anh Phu Secondary School.
Over two weeks, two teams of Keppel Volunteers from both Singapore and Vietnam conducted English lessons for the students under the programme's Green Living and Financial Literacy curriculums. The lessons aim to inculcate values on sustainability among the local community, particularly the youths. They also interacted with the schoolchildren over arts and crafts, storytelling and outdoor games.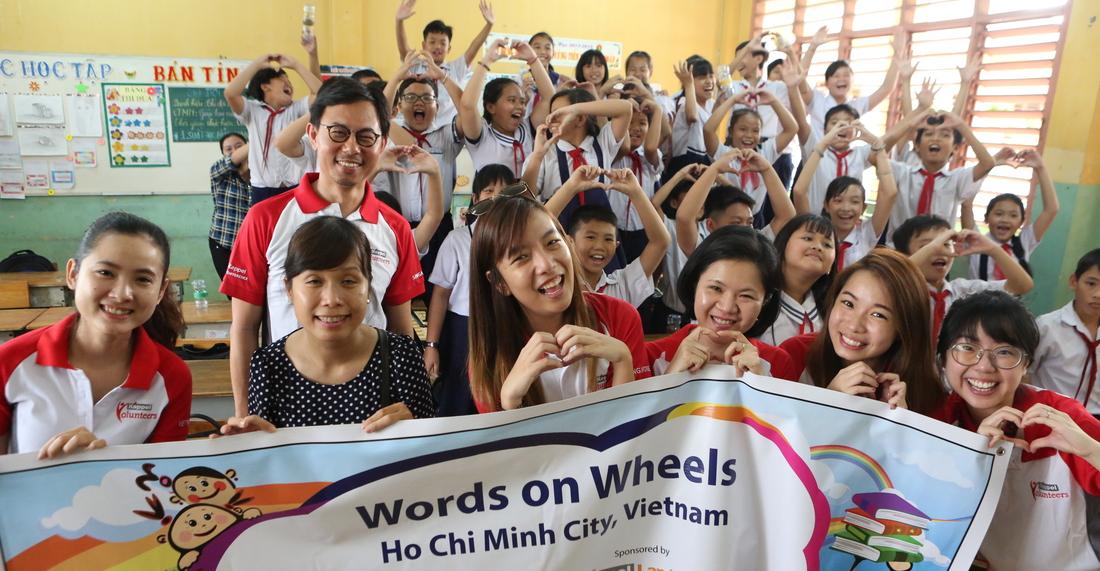 "It is always a joy to do my part in giving back in projects like WoW. Every one of us has busy schedules and taking time off to do something meaningful can be very empowering. It is very encouraging to see the Keppel Volunteers putting their heart and soul in making a difference to the school students' education experiences. I would encourage anyone who has not been involved in this WOW project to attend one with an open heart."
"This was an exceptional experience for us to create value for the local communities. It was heartening to see how happy and engaged the kids and teachers were. This reiterates part of our Group's mission to nurture communities, and I feel we made a difference."