In this three-part video series titled 'The Apartment Gardener', learn how to grow your own produce in the comfort of your own home.
Herbs provide a variety of bold flavours to jazz up your home cooking. Growing your own herbs at home is inexpensive and relatively simple – and a way to ensure you always have access to fresh, organic herbs.
Follow these instructions to learn how to propagate sweet basil without growing them from scratch!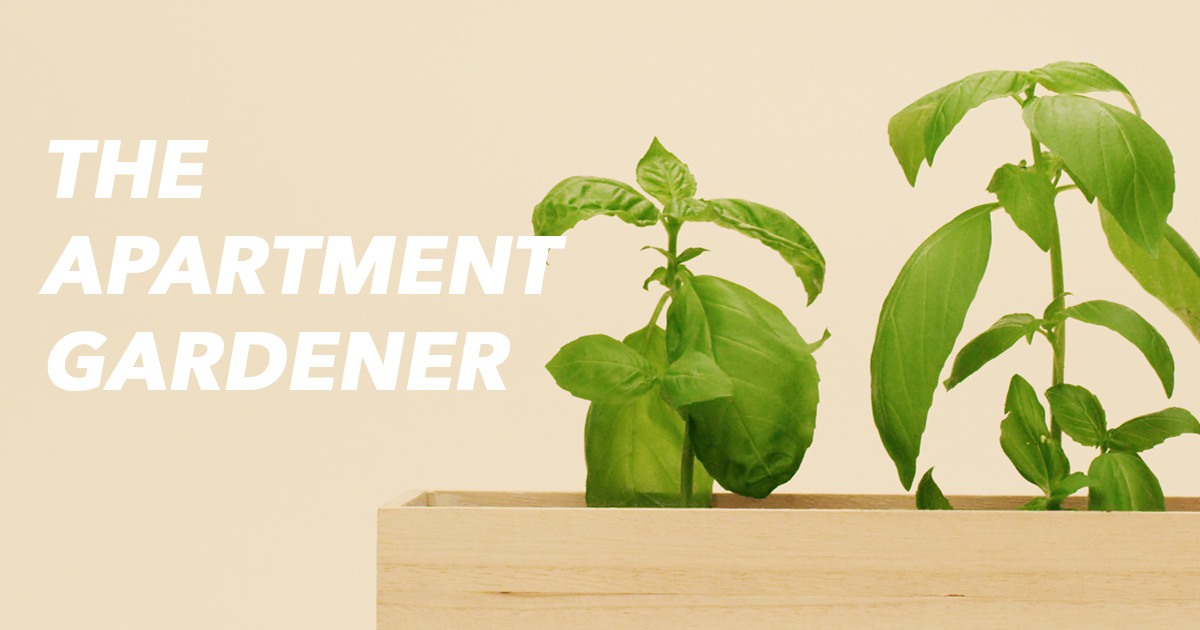 Here's what you'll need:
A planter box of your desired size and shape
A basil plant
Potting mix
A glass jar or vase
Water
Decorative items to spruce up your planter box
Follow these steps to start planting sweet basil:
Obtain a planter box of your desired size. You can easily find one at any nursery, or be creative and build your own out of recycled materials.
Ready to start planting? Here comes the fun part: choosing the type of plants that will grow in your planter box. The sky's the limit when it comes to choosing plants – but we have chosen sweet basil to start with as it thrives in hot climates like ours.
Take a 10cm basil cutting from the growing tip, right below a leaf node.
Remove the lower leaves from the cut end.
Place the cutting in a glass of water.
Let the roots grow till they are about 3cm long. Remember to change the water in the glass jar every few days, or whenever the water turns cloudy.
When the roots are fully grown, your basil cutting is ready to be transferred into the planter box.
Place the basil cutting in the planter box which has been filled with potting mix.
Place the planter box in a place which received diffused sunlight. We recommend placing it near the window in your living room.
Keep the potting mix moist, but not wet.
Once your basil plants have grown, you can grow even more simply by propagating more basil from cuttings. Repeat from steps 3 onwards!
Are you inspired to grow some fresh basil of your own? Give it a shot and show off your harvest on Facebook or Instagram. We'd love to admire it.
Check out the other Apartment Gardener Series on growing microgreens or leafy greens.