Newsroom
16 Feb 2013
Keppel Land China and Alpha in JV to acquire stake in retail mall in Shanghai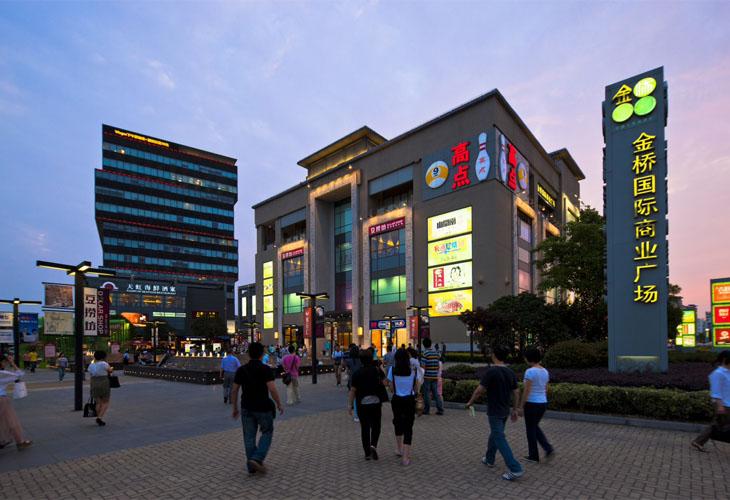 Keppel Land China Limited (Keppel Land China) and Alpha Investment Partners Limited (Alpha), the property fund management arm of Keppel Land Limited (Keppel Land), is partnering for the first time to acquire a mixed-use development, Lifehub @ Jinqiao (金桥国际商业广场) (Lifehub), in the key gateway city of Shanghai, China.
Keppel Land China, through its wholly-owned subsidiary, Hillsvale Resort Pte Ltd, has entered into a joint venture agreement to acquire a 42.5% stake in Equity Rainbow II Pte Ltd (Equity Rainbow II) for a cash consideration of US$126.5 million (S$157 million).The remaining 57.5% is held by Alpha's Alpha Asia Macro Trends Fund II and its co-investor.
Equity Rainbow II owns 80% of the issued shares in Sparkle Bright Holdings Limited (Sparkle Bright), which holds an indirect 100% stake in Lifehub, a lifestyle mall in the affluent Jinqiao neighbourhood in Shanghai's Pudong District.
Mr Ang Wee Gee, Chief Executive Officer of Keppel Land and Executive Vice Chairman of Keppel Land China, said, "This is the first time that Keppel Land China and Alpha are collaborating to acquire a premium property in a well-located area in Shanghai. This is also in line with our strategy to scale up in high‐growth cities such as Shanghai where Keppel Land China has established a firm foothold."
"As one of China's key gateway cities, we remain confident about the opportunities in the commercial property market in Shanghai. Leveraging the synergistic business models of Keppel Land China and Alpha, we believe that the latest acquisition of the mixed-use development, Lifehub, will see us benefit from Shanghai's growth into one of China's largest retail markets."
In 2011, Shanghai recorded a total of RMB 677.7 billion retail sales and was the second largest retail market in China. This figure is expected to grow further with retail sales projected to increase further by 75% between 2011 and 2016.
Mr Ang added, "The growing affluence and rising income among the Shanghainese will see strong demand for well-located premier retail malls. We are confident that Lifehub, which is well connected via major transport nodes and features a good mix of international and local retailers, will meet the lifestyle needs of those living and working in the vicinity."
Strategically located next to the Metro Line 6 Jinqiao Station, Lifehub comprises 98,630 sm and 16,102 sm of retail and office spaces respectively. The development has been operational since end-2009 and enjoys a monthly average footfall of 1.25 million visitors.
The mall is more than 99% leased with leading brands including E-Mart, GOME, Uniqlo, Nike, Adidas, Minsheng Bank, Lexus and Mercedes Benz, to name a few.
In Shanghai, Keppel Land China is also developing the Park Avenue precinct, which comprises three projects – One Park Avenue, which is fully sold, 8 Park Avenue and Park Avenue Central. The Company is also developing The Springdale in Xinchang Town, Pudong District, as well as a residential development in Nanxiang Town, Jiading District. Its completed projects include Villa Riviera, a villa development in Qingpu District, as well as Ocean Towers, an office development in the prime commercial Huang Pu District.
The above transaction is not expected to have any significant impact on the net tangible asset per share or earnings per share of Keppel Land Limited for the current financial year.
About Alpha Investment Partners Limited
A wholly-owned subsidiary company of Keppel Land Limited, Alpha Investment Partners Limited (AIP) is a real estate investment advisory firm managed by a team of established professionals with proven fiduciary experience. It currently manages about US$7.3 billion in assets under management.
Equipped with a strong business network, AIP's team of Asian professionals aims to achieve superior investment performance by capitalising on unique and pertinent insights into the region's property markets.
AIP is an active asset manager and believes that each asset should be proactively managed to realise its full potential and minimise risks.