Newsroom
29 Sep 2016
Keppel Land China to acquire retail mall in Shanghai
29 September 2016, Singapore –Keppel Land China Limited (Keppel Land China) will acquire a newly completed retail development in Jiading District, Shanghai, China, for a total consideration of RMB 500 million (approximately S$102 million).
The retail development has a gross floor area of 40,927 sm and a net lettable area of approximately 32,800 sm. It is part of a mixed-use development comprising offices, shops and residential towers. Keppel Land Retail Management, whose senior management staff has a strong track record of developing and managing numerous successful large shopping malls in Singapore, will be appointed manager.
Mr Ang Wee Gee, CEO of Keppel Land, said, "The acquisition is part of Keppel Land's strategy to seize opportunities in key Chinese cities such as Shanghai. We will leverage our expertise, network and retail management capabilities to enhance the value offerings to this community mall in the upcoming Jiading New City Core Area, where several new residential and commercial projects are coming up.
"The acquisition, coming closely after the divestment of Life Hub @ Jinqiao, is also in line with the Keppel Land's strategy of recycling capital to seek the highest returns."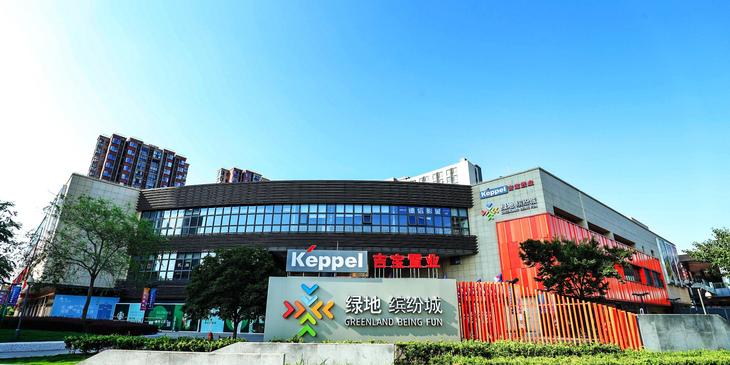 The retail mall is located within the Jiading New City Core Area and is directly linked to the Malu Bus terminal and the Malu Station of MRT Line 11 which connect to many residential districts in the North West region of Shanghai. The mall is easily accessible via several highways, including the Huxiang, Hujia and Jiamin Highways.
The abovementioned acquisition is expected to be completed by 1Q 2017. The transaction is not expected to have any material impact on the earnings per share and net tangible asset per share of Keppel Corporation Limited for the current financial year.
About Keppel Land China
Keppel Land China is a wholly-owned subsidiary of Keppel Land, the property arm of the Keppel Group.
Keppel Land is geographically diversified in Asia, with Singapore and China as its core markets as well as Indonesia and Vietnam as its growth markets.
In China, the company is focused on developing township, residential, waterfront, commercial and mixed-use developments. Keppel Land China has presently over 20 projects with a pipeline of more than 36,000 homes across 10 cities. It has formed a strategic partnership with China Vanke Co., Ltd, China's leading property developer, to jointly develop properties in China and Singapore since 2013.
Keppel Land China is an investor in the landmark government-to-government project, the Sino-Singapore Tianjin Eco-City (Sino-Singapore Eco-City). It also plays the role of the developer and project manager for the Keppel Group's eco-developments in the Sino-Singapore Eco-City.
Enquiries
Media Relations
Ms Mia Liu
Senior Executive
Group Corporate Communications
Keppel Corporation Limited
Tel: (65) 6413 5580 / 9618 4656
Email: mia.liu@kepcorp.com
Investor Relations
Ms Ivana Chua
Assistant General Manager
Group Corporate Communications
Keppel Corporation Limited
Tel: (65) 6413 6436
Email: ivana.chua@kepcorp.com