Newsroom
28 Dec 2016
Keppel Land China divests stake in Central Park City in Wuxi
Singapore, 28 Dec 2016–Keppel Land China Limited (Keppel Land China), a wholly-owned subsidiary of Keppel Land Limited (Keppel Land), together with its partners, have entered into an agreement to divest their stakes in Cityone Development (Wuxi) Co., Ltd (CDCL) to Tianhonglixin Real Estate Co., Ltd for a total consideration of RMB1,245 million (approximately S$256 million).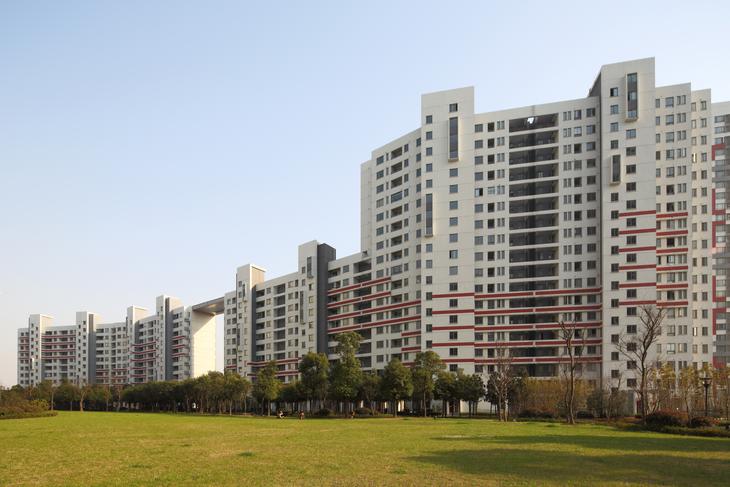 Keppel Land China has an effective interest of 49.7% in CDCL and the total consideration is about RMB 619 million (approximately S$127 million). The transaction will yield for Keppel Land China a net divestment gain of about RMB 190 million (approximately S$39 million) upon completion.
CDCL was formed as a joint venture company in 2005 to develop Central Park City, a township project in Wuxi. Located within Taihu New City in Binhu district, the project is approximately two km away from Wuxi City Government Building and nine km from the city centre. The township comprises three plots of land with a total Gross Floor Area (GFA) of about 670,000 sm which are being developed in phases. Plot B and C consist of 4,559 residential units, out of which, 98% were sold as at end November 2016. Plot A comprising a residential development and a commercial development with a GFA of 130,000 sm is under development.
Mr Ben Lee, President, Keppel Land China, said, "China is one of Keppel Land's core markets and Wuxi is one of the focus cities where we will strengthen our presence. While we build a quality portfolio across several cities in China, we are also actively looking out for new opportunities to maximise returns. The divestment of interest in Central Park City is line with Keppel Land's strategy to actively recycle capital to seek higher returns."
Keppel Land China presently has three other developments in Wuxi, namely Waterfront Residences, Park Avenue Heights and Stamford City. Waterfront Residences, located in Binhu District, comprises 2,164 villas, terraces, duplexes, mid-rise apartments and commercial components, and has been launched for sale since 2015. Park Avenue Heights is a mixed-use development, strategically located in Liangxi District, which comprises 1,048 units of high-rise apartments and commercial components. Keppel Land China is targeting to launch phase 1 of Park Avenue Heights in the near future. Stamford City is a mixed-use development located in the new city centre of Jiangyin. The project which is into its third phase of development, comprises a total of 1,470 apartments and commercial components.
The abovementioned divestment is expected to be completed by 1Q 2017. The transaction is not expected to have any material impact on the earnings per share and net tangible asset per share of Keppel Corporation for the current financial year.
About Keppel Land China
Keppel Land China is a wholly-owned subsidiary of Keppel Land, the property arm of the Keppel Group.
Keppel Land is geographically diversified in Asia, with Singapore and China as its core markets as well as Indonesia and Vietnam as its growth markets.
In China, the company is focused on developing township, residential, waterfront, commercial and mixed-use developments. Keppel Land China has presently over 20 projects with a pipeline of more than 35,000 homes across 10 cities. It has formed a strategic partnership with China Vanke Co., Ltd, China's leading property developer, to jointly develop properties in China and Singapore since 2013.
Keppel Land China is an investor in the landmark government-to-government project, the Sino-Singapore Tianjin Eco-City (Sino-Singapore Eco-City). It also plays the role of the developer and project manager for the Keppel Group's eco-developments in the Sino-Singapore Eco-City.
Enquiries
Media Relations
Ms Mia Liu
Senior Executive
Group Corporate Communications
Keppel Corporation Limited
Tel: (65) 6413 5580 / 9618 4656
Email: mia.liu@kepcorp.com
Investor Relations
Ms Guo Xiaorong
Executive
Group Corporate Communications
Keppel Corporation Limited
Tel: (65) 6413 6475
Email: xiaorong.guo@kepcorp.com