Newsroom
06 Sep 2017
Keppel Land's CEO conferred Shanghai Magnolia Award
6 September 2017, Singapore / Shanghai, China – Mr Ang Wee Gee, CEO of Keppel Land Limited, was conferred the prestigious Shanghai Magnolia Award today by Mr Zhang Xiaosong, Director of the Foreign Affairs Office of Shanghai Municipal Government, at the Jing An Shangri-La Hotel. The award was presented by the Shanghai Municipal Government in recognition of foreigners for their outstanding contribution to Shanghai's economic and social development, as well as its foreign relations.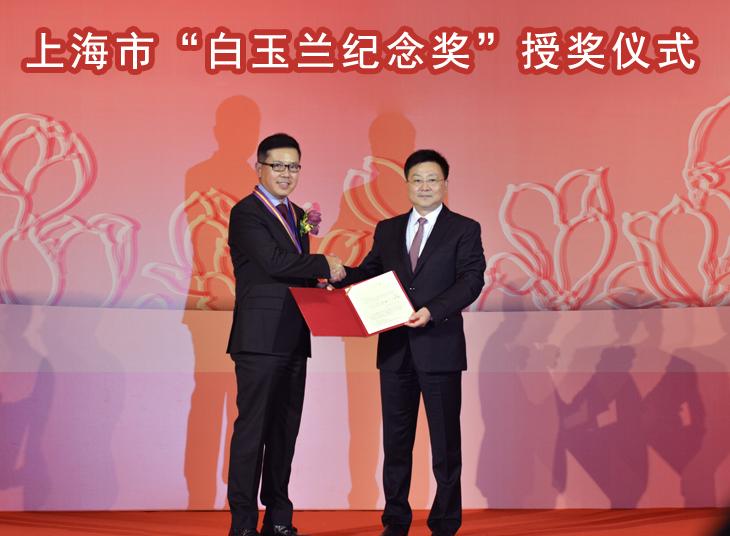 Mr Ang said, "I am honoured to receive the Shanghai Magnolia Award, and want to share the recognition with our team in Keppel Land China. As one of the first foreign real estate companies to enter Shanghai more than 20 years ago, Keppel Land has been privileged to contribute to Shanghai's urbanisation and strong growth. We are committed to deepen our presence in Shanghai, one of our key cities of focus in China."
Over the years, Keppel Land has contributed to Shanghai's economic and social development through its quality portfolio of residential and commercial projects, and active corporate social responsibility activities in the community. In 2016, Keppel Land was also conferred the Top 10 ASEAN Companies in China Award by the China-ASEAN Business Council, and is the only company that has been awarded the accolade for four consecutive years. Mr Ang was also named one of the Top ASEAN Entrepreneurs in China by the China-ASEAN Business Council in 2014.
About Keppel Land China
Keppel Land China is a wholly-owned subsidiary of Keppel Land, the property arm of the Keppel Group.
Keppel Land is geographically diversified in Asia, with Singapore and China as its core markets as well as Indonesia and Vietnam as its growth markets.
Keppel Land China is focused on developing township, residential, waterfront, commercial and mixed-use developments in China. Over the years, the company has expanded its footprint in China to 10 cities. To date, Keppel Land China has over 20 projects with a pipeline of more than 30,000 homes. It has formed a strategic partnership with China Vanke Co., Ltd, China's leading property developer, to jointly develop properties in China and Singapore since 2013.
Keppel Land China is an investor in the government-to-government project, the Sino-Singapore Tianjin Eco-City (Eco-City). It also plays the role of the developer for the Keppel Group's eco-developments in the Eco-City.
Enquiries
Media Relations
Yolanda Guo
Deputy Manager
Group Corporate Communications
Keppel Corporation Limited
Tel: (65) 6413 6497 / (65) 9049 3547
Email: ying.guo@kepcorp.com
Investor Relations
Tang Yibing
Assistant Manager
Group Corporate Communications
Keppel Corporation Limited
Tel: (65) 6413 6474
Email: yibing.tang@kepcorp.com