Are you searching for a brand new office space? That may be a challenging process, given the numerous considerations to ponder. Here is a helpful checklist that lists several key factors to consider when seeking an office for rent.
Factor #1: Location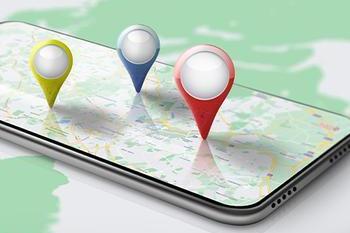 Location; location; location. This is a common mantra espoused by many property agents when searching for an apartment. This applies to offices too. And it is easy to see why this is the case. After all, very few employees would relish waking up early and spending over an hour commuting to and from work.
A shorter commute to work also translates to more time that employees can spend on worthwhile personal activities. So when you are deciding on suitable work locations, we recommend renting an office that is located centrally. If this is not feasible, you should at least consider an office situated near an MRT station or a bus stop with multiple bus services so that your staff can commute to and from work daily without hassle.
Factor #2: Sustainability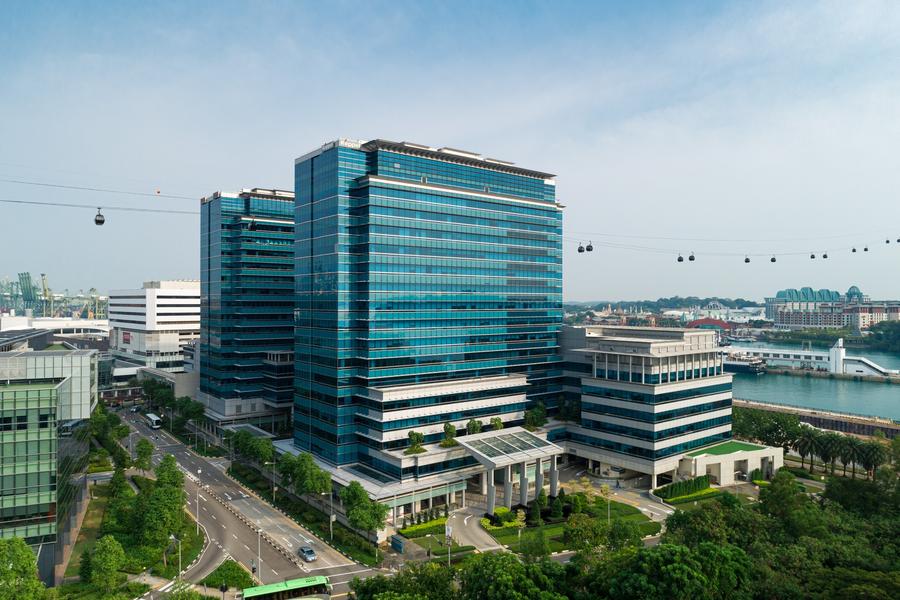 In recent years, there has been a greater push for green initiatives and sustainability as businesses become more conscious of the impact of their actions on the environment. One way that corporations seek to reduce their carbon footprint is by embracing green and sustainable offices.
This was highlighted by BMW Group Asia when the organization renewed its lease at Keppel Bay Tower in Singapore. Mr Lars Nielsen, Managing Director of BMW Group Asia, said, "It is BMW's ambition to lead the way in sustainability and we believe no action is too small. As such, we are proud to call Keppel Bay Tower our home in Singapore knowing we can reduce our carbon footprint simply by working in a zero-energy commercial building."
Green buildings generate less greenhouse gases than conventionally constructed buildings. This is achieved through various means, such as utilising renewable power sources like solar energy, implementing lighting systems that consume less energy (e.g. LED lights), and employing water recycling systems that reduce water consumption, thus ensuring less energy is required to withdraw, treat, and pump water from a source to the building.
Going green also has tangible benefits for your business. With sustainable design elements to lower energy consumption, you can expect reduced energy costs and water bills during your occupancy tenure. So you are not only doing your part for the environment but also saving on overhead costs.
Learn More: WCS 2021 Virtual Site Visit: Keppel Bay Tower
Factor #3: Amenities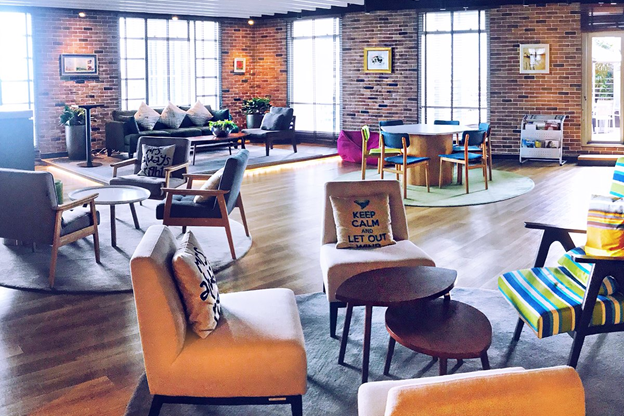 When selecting your ideal office, it is also important to consider the amenities within and surrounding the area. For example, is there a broad selection of local amenities in the area, such as coffee shops and restaurants where your employees can easily grab a bite to eat or a gym where your staff can get their regular exercise to maintain their fitness and health?

In addition, look for ways to incorporate shared amenities that cater to your staff's needs and well-being into your office space. For example, you can consider resting pods or dedicating specific areas as "quiet zones" for employees to take a well-deserved respite during their scheduled breaks.

While remote work may be a popular option among some, in-person collaborations remain essential for innovation, effective communication, and building relationships. Having a physical office where regular employee engagement takes place also helps foster a sense of community and belonging, which is vital for developing company culture.
Factor #4: Flexibility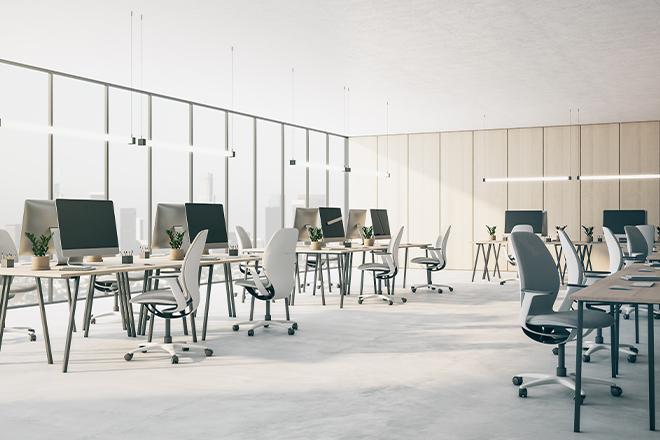 When choosing the size of your new office space, you may want to take stock of your present business needs, as well as your future ones. Will you be expanding your team? Or do you require less staff after a current project ends? In either case, having a flexible office space that can accommodate your changing needs is important.

However, it is not always possible to determine the exact size and layout of your office. As such, business owners may find coworking spaces (an office space where people from different teams and companies come together to work in a single shared space) ideal.

A coworking space provides you with a flexible work environment that offers a variety of office and desk layouts tailored to your corporate's evolving spatial requirements. As your business grows or right-sizes, your workspace can be reconfigured seamlessly. State-of-the-art meeting facilities and other shared amenities can also be booked on an on-demand basis.

Keppel Land's serviced co-office centre, KLOUD, offers fully furnished and flexible office spaces equipped with amenities for those seeking a smooth, fuss-free office setup process. Contact us today to learn how we can assist you with your business needs. With an award-winning portfolio of investment-grade commercial properties located in Asia, Keppel Land is uniquely placed to help you find your ideal office space in the perfect location.