In this three-part video series titled 'The Apartment Gardener', learn how to grow your own produce in the comfort of your own home.
There's no denying what a touch of green can do to the overall vibe of a home. Like a piece of art, plants enliven a space with their vibrant colours. Now, with the farm-to-table movement growing in popularity worldwide, plants aren't just great home decor options—you can start your own indoor farm with them, too.
The biggest advantage of having your own indoor farm is that you'll get the best nutrition out of your food. After all, you're in control of what goes into growing the plants, so you don't have to worry about the presence of pesticides in what you eat. Besides, you'll pay more attention to the origins of your food and how it eventually ends up on your plate. In turn, you'll also be more conscious about what goes into your stomach.
There's also something about working hard for a meal that makes it even more delicious, and growing the ingredients yourself certainly ups its yum factor. Why not make use of the spaces you have at home and start your own nursery? The balcony, for example, is a good place to start. And if you're worried about the amount of time and effort required to tend to the plants, fret not. Vegetables such as lettuce and chye sim are easy to care for.
Follow these instructions to turn your balcony into a thriving nursery filled with fresh vegetables.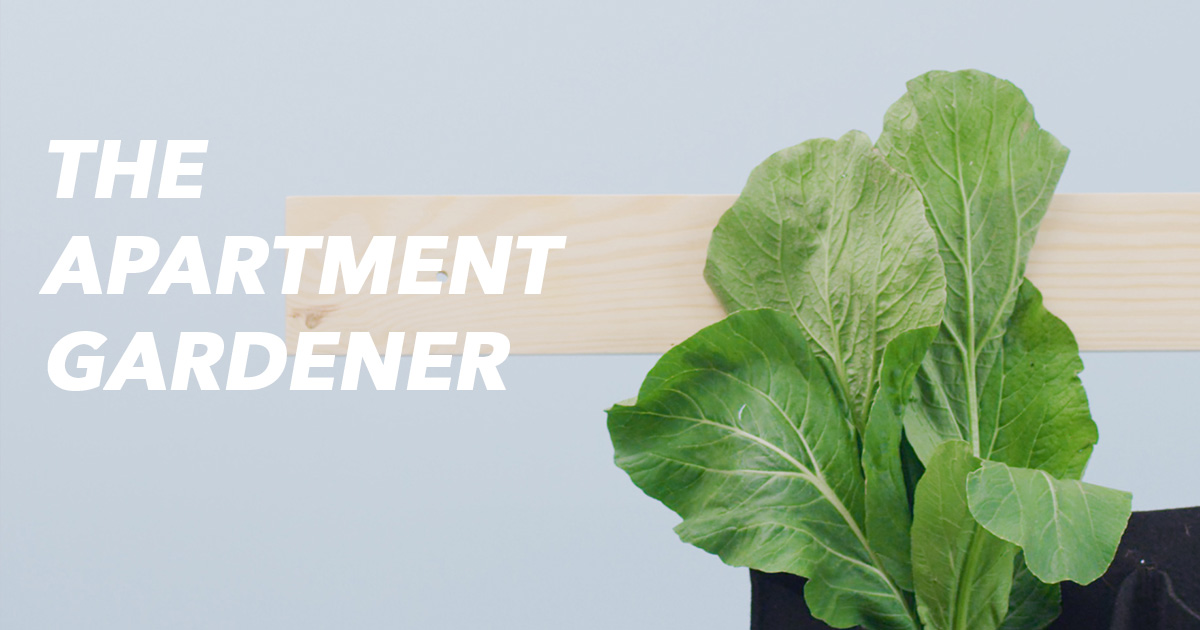 Here's What You'll Need:
A hanging shoe container or a vertical planter
Seeds of your choice
Potting mix
Water
Spray bottle
Here Are The Steps To Take Note Of:
Before you start, pour some water into the pockets of your hanging shoe organiser to check if water drains from it. Drainage plays a vital role in plant health—healthy roots require sufficient air in the soil to grow. If water doesn't seep out, use pins to make holes in the pockets. Viola! You've got your own DIY planter.
Fill the planter's pockets with potting mix. But not all the way to the brim though—you'll want to leave about an inch from the top so that water doesn't overflow when you water the plants.
Carefully place the seeds into the pockets and cover them with potting mix. Mix things up by planting other vegetables in the other pockets.
The seeds should take about five to nine days to sprout. Once you spot the seedling, it's time to bring them out to the balcony.
Ensure the plants receive at least two to four hours of sunlight each day.
Continue caring for the plants by watering them diligently—ensure the potting mix is most.
When it's time to harvest your very own crop, simply cut off the largest leaves from the plant. Keep the small ones—they'll grow just in time for your next harvest. Enjoy!
Watch our other Apartment Gardener Series on planting your own microgreens.