For years, we have been told that the future of retail is hybrid. And we have witnessed this change unfold before our eyes as the retail industry shifts towards an omnichannel shopping experience driven by the challenges faced in the traditional retail space, such as those brought on by digital disruptions, the growing trend of personalisation, and multi-channel marketing.
Consumers are now expecting a seamless shopping experience, leading many retailers to re-evaluate their strategies and adopt this trend of combining both online and in-store elements. However, now that the future has become the present, what is the next evolution for retail management?
The current state of hybrid retail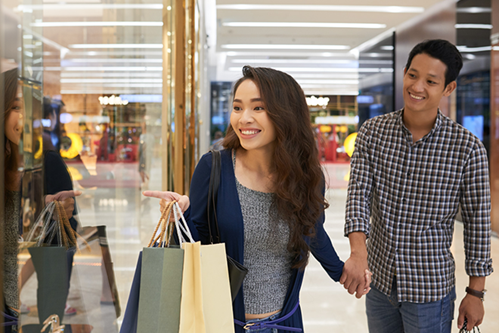 Hybrid retail has reshaped our shopping habits, providing a seamless shopping experience across multiple channels, including in-store, mobile, and online. Customers now get to decide which channel they prefer to shop, with the shopping experience tailored to be convenient, consistent, and personalised across all fronts.

Do you like what you see on a retailer's website? You can simply add the item to an online shopping cart, make the purchase, and have it delivered to your home. If scheduling a delivery is a hassle, you can choose to pick up the items in-store. Alternatively, if you want to see how a dress looks on you, you can browse the clothing in person and try it out before completing your purchase online on your mobile device.

Additionally, retailers are actively turning to digital tools and technologies in-store to enhance consumers' shopping experience. Augmented reality, virtual try-on, and smart mirrors are a sample of the technology that businesses are adopting to provide customers with an immersive and engaging experience.

This trend has also brought a shift towards data-driven insights and personalisation. With the help of data analytics and technology, retailers can better understand consumers' needs, preferences, and shopping habits, allowing them to tailor the shopping experience to each individual. Throughout your shopping journey, you can expect a consistent and personalised experience, with access to the same products, promotions, and customer support regardless of the channel you choose.

But is this the zenith of retail management? If the pandemic has taught retailers anything, it is that things can change rapidly, and the old model we are accustomed to can change on a dime. Even though hybrid retail is working now, is there a way for us to push the envelope and enhance the experience further for customers? We think so!
Reshaping hybrid retail with i12 Katong and Bistro Bytes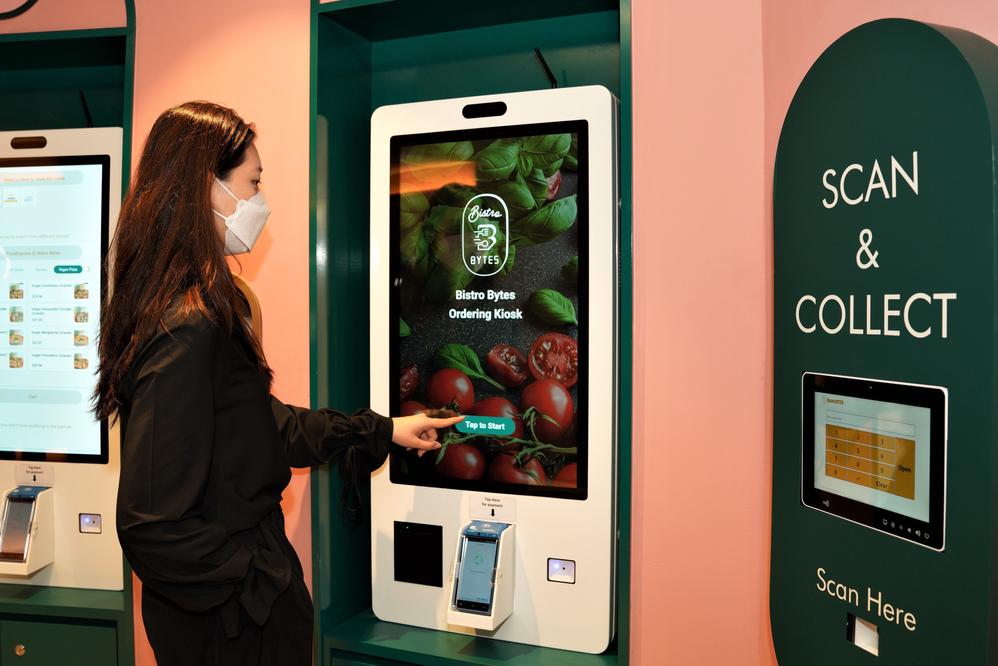 As convenient and seamless as the hybrid retail experience is, wouldn't you want to elevate the shopping experience further, with access to multiple brands in a single platform to save you valuable time hopping from store to store? Presenting Bistro Bytes at i12 Katong! A demonstration of Keppel Land's commitment to enhancing the retail experience for brands and consumers alike in Singapore.
Bistro Bytes features a curated community of F&B brands, allowing shoppers to indulge in a range of cuisines from various F&B providers at once. It aims to deliver a seamless shopping experience for customers while providing tenants with a hybrid physical/digital environment that supports their business growth.

Powered by robotics and digital automation (all developed in-house by Keppel Land), Bistro Bytes offers a fully automated omnichannel storefront that allows consumers to mix and match food orders from any store either in-person at various kiosks in the mall or through a single mobile application – KLIK by Keppel. Shoppers can then either pick up their orders at designated automated lockers or have the food delivered to the comfort of their homes or offices.

Bistro Bytes at i12 Katong represents a tantalising glimpse of what the next step for hybrid retail can be. Retail management is ever-changing, and businesses cannot rest on their laurels. Hybrid retail is just the current, but not the last, evolution of retail management. And retailers must constantly adapt to thrive in the hybrid shopping model that is increasingly prevalent today.

As one of Asia's premier urban space solution providers, with a stellar portfolio of award-winning residential developments and investment-grade commercial properties, Keppel Land is always seeking innovative collaborations with brands to shape the retail landscape. If you are looking for retail leasing or partnership opportunities, do reach out to us!