Do what you love, and you will love what you do. Explore the wide range of opportunities we offer at Keppel Land and find your calling.
To see job openings, please click here.
Business Development & Asset Management
Business Development is about identifying investment opportunities that are aligned with our corporate strategy and tap on our competitive advantage. To make the right move at the right time, the Business Development team performs analyses based on an in-depth understanding of the real estate market. The challenge is in identifying market cycles and trends. Upon acquisition of land or investment into a property, the role of asset management comes into play. This involves managing the project over its life cycle so as to maximise profits and meeting target returns by balancing the costs, risks, opportunities as well as the interests of various stakeholders.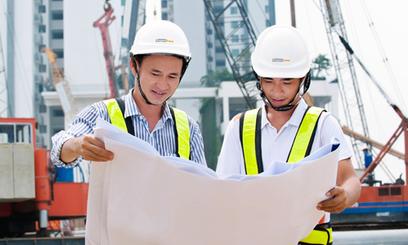 Project Management
Beginning with design, tender, construction and through to completion, project managers lead the efforts and expertise of professionals in various practices such as architecture, engineering, quantity surveying, safety, construction, marketing and property management to ensure that projects are delivered on time, within budget and of high quality. In Keppel, project managers represent our commitment to excellence as we create sustainable and innovative live-work-play environments of enduring value. Beneath every iconic façade, Keppel Land's developments are designed and built with sustainability and safety in mind.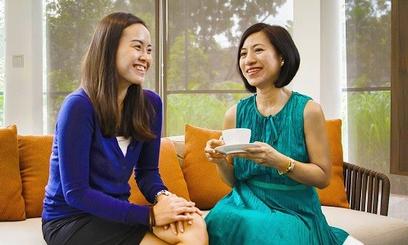 Property Management
Working in collaboration with other departments in Keppel Land, the Property Management team helps to ensure a high standard of quality and service excellence in our commercial and residential developments.
To truly understand our customers' needs, we see and feel from their perspectives. This keen knowledge of customers' needs puts us in a unique position to positively influence the design of the company's developments in Singapore and overseas. In commercial developments, Property Management oversees the role of the Property and Facilities Manager to offer solutions and improvements to the facilities and fixtures of the buildings, ensuring that the properties are well-managed and maintained, thus creating an impressive environment and a memorable experience for our building occupants and visitors. In residential developments, the Property Management team ensures that the units are ready to be handed over to customers and is the main point of contact for homeowners.
Operating Platforms
Our Operating Platforms develop clear strategies to capture value amidst disruptions in the office, retail and hospitality spaces across our various markets. We harness technology in our aim to provide creative and flexible solutions to tenants, curate experiences for our customers and create vibrant communities. Where we operate and manage hotels, serviced apartments, golf clubs, resorts and marinas in Singapore, China, Vietnam, Indonesia, Philippines, India, Myanmar and Malaysia, our close collaboration with our operations teams propels our ideas from incubation to implementation.
Sales & Marketing
Every decision is made with the interests of the customer in mind. This principle guides how the Sales & Marketing team operates in Keppel Land. The team conducts market research and studies to identify and anticipate customers' needs and wants. From conceptualisation up to the design development stages, the Sales & Marketing team is actively involved and works hand-in-hand with the other members of the project development team. Sales & Marketing also plays a critical role in the areas of product pricing, publicity, leasing and sales. The team is also responsible for creating thoughtful experiences for customers so as to leave lasting impressions. Each Keppel Land project is anchored with vanguard features and elements that are relevant yet distinct in the market.
Corporate Support
Like the inner workings of a machine, our Corporate Support colleagues are the enablers of our business. From recruiters ushering in the right kind of talent for the company, technology experts enhancing work processes through new systems to professionals championing the company's sustainability and corporate social responsibility practices, Keppel Land offers a multitude of opportunities for one to collaborate and value-add. No matter where they are located, our colleagues around the region work together to provide seamless delivery of services to internal stakeholders.
Corporate support roles cover the following areas:
Finance
Risk Management & Control Assurance
Compliance
Human Resources
Digital & Technology
Operational Excellence
Asset Management
Investment & Analysis
Strategy & Research