Newsroom
25 Sep 2015
Keppel Land And Hoa Binh Sponsor An Phu Secondary School In District 2
Keppel Land is committed to be a responsible corporate citizen, contributing and enriching lives of communities wherever it operates.
With the support of its main contractor for Saigon Centre, Hoa Binh Construction & Real Estate Corporation (Hoa Binh), Keppel Land (Vietnam) pledged a total of VND 180 million (about S$11,500) to An Phu Secondary School located in Thao Dien Ward 2 in District 2, to support the school's educational activities and daily operation.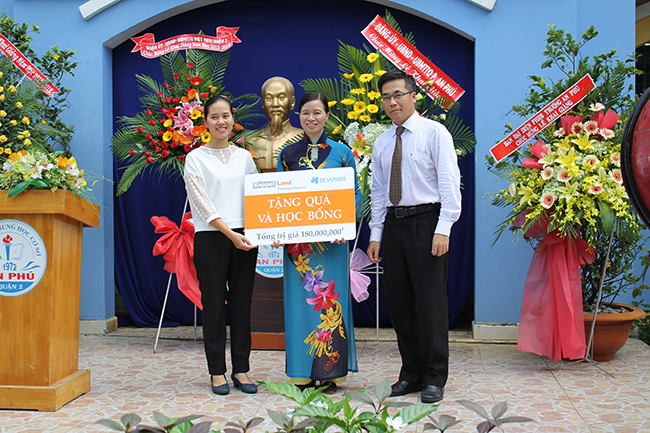 This includes granting a total of VND 70 million (S$4,450) of educational scholarships to 20 underprivileged students who have excelled academically.
To create a more conducive learning environment, Keppel Land (Vietnam) and Hoa Binh have also replaced the school's benches, installed new sinks, provided three new bookshelves and eight exhaust fans in the school's canteen for better ventilation.
Mr Tran Duc Vinh, headmaster of An Phu School, added, "We are very grateful to Keppel Land (Vietnam) and Hoa Binh for their generous support. The scholarships will encourage and motivate our students to keep up their good performance."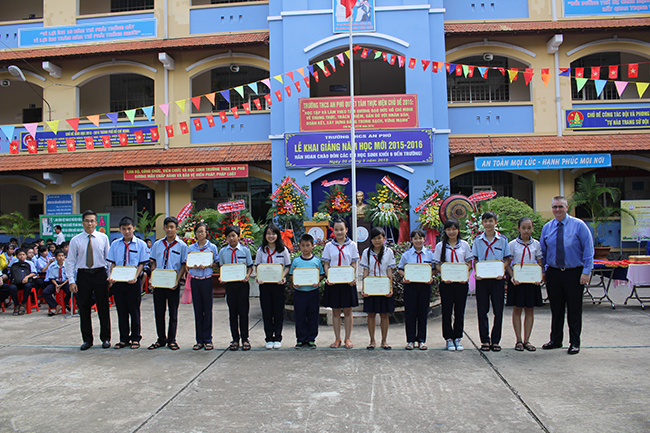 Mr Linson Lim, President, Keppel Land (Vietnam), said, "At Keppel Land, we seek to empower lives for sustainable change. In Vietnam, we will continue to focus our efforts on education and create positive and meaningful impact where we operate."
Keppel Land is currently developing Estella Heights in District 2 following the sell-out success of The Estella.
In April 2015, Keppel Land (Vietnam) also adopted Vinh Son Primary School, a school for underprivileged students in District 7, HCMC, where the Company is developing the Riviera Point condominium.
The Company has also partnered Singapore International Foundation to sponsor the Words on Wheels mobile library programme. The initiative was first rolled out in Hanoi, and has since been extended to HCMC in May 2014. The programme reaches out to rural communities and promotes a culture of reading and self-learning.