Newsroom
20 Mar 2017
Keppel Land increases stake in Saigon Centre in Ho Chi Minh City
20 March 2017, Ho Chi Minh City, Vietnam – Keppel Land Limited (Keppel Land), through its subsidiary, Krystal Investments Pte Ltd, has acquired from its Vietnamese partner, Southern Waterborne Transport Corporation, an additional 16% stake in Keppel Land WATCO I to V, the joint venture (JV) entities for Saigon Centre in Ho Chi Minh City, Vietnam. The consideration for the purchase is VND 845.9 billion (approximately S$53.5 million).
Following the acquisition, Keppel Land has increased its aggregate interest in the JV companies for Saigon Centre Phases One and Two (Keppel Land WATCO I, II and III) from approximately 45.3% to 53.5%, and its aggregate interest in the JV companies for subsequent phases of Saigon Centre (Keppel Land WATCO IV and V) from 68% to 76.2%.
Mr Ang Wee Gee, CEO, Keppel Land, said, "Keppel Land is committed to grow its commercial portfolio in key Asian cities. Vietnam, one of our key growth markets, continues to attract foreign direct investments which will drive positive demand in the property market from homes to offices and mixed-use developments. Our increased stake in Saigon Centre reflects Keppel Land's confidence and long-term commitment to contribute to sustainable urbanisation in Vietnam with our quality portfolio of properties."
To be developed in several phases, Saigon Centre is located on a two-hectare prime site in the heart of the central business district in District 1. It is also within walking distance to two planned underground subway stations located at the Ben Thanh Market and the Opera House.
The Saigon Centre retail mall, part of the Phase Two development, was opened on 1 August 2016, with Takashimaya Department Store as its anchor tenant. The retail mall has received close to six million visitors since its opening.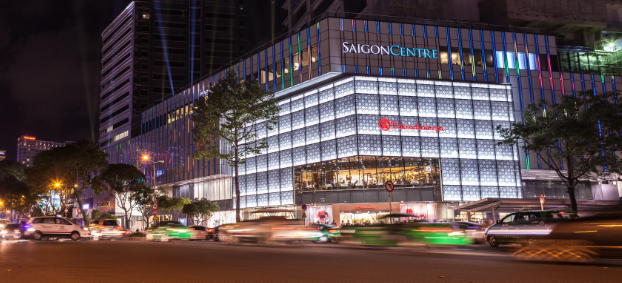 Phase Two of Saigon Centre, designed by the internationally renowned New York-based architect NBBJ, will comprise 55,000 sm of prime retail space, 44,000 sm of premium Grade A office space as well as 195 luxury serviced apartments when fully completed in end-2017.
Phase One of Saigon Centre, which was completed in 1996, comprises a 25-storey office tower which is 100% leased to the diplomatic corps, multinational companies, as well as banking and financial institutions. Tenants include DBS Bank, AIG, Reuters and Mitsubishi Corporation.
The abovementioned transaction is not expected to have any material impact on the earnings per share and net tangible asset per share of Keppel Corporation Limited for the current financial year.
-End-
About Keppel Land Limited
One of Asia's premier property companies, Keppel Land, a subsidiary of Keppel Corporation Limited, is recognised for its sterling portfolio of award-winning residential developments and investment-grade commercial properties as well as high standards of corporate governance and transparency.
The Company is geographically diversified in Asia, with Singapore and China as its core markets as well as Indonesia and Vietnam as its growth markets.
In Vietnam, Keppel Land is one of the largest and pioneer foreign real estate investors with a diverse portfolio of properties in Hanoi, Ho Chi Minh City, Dong Nai and Vung Tau including Grade A offices, residential properties, integrated townships and award-winning serviced apartments.
With 19 licensed projects across Vietnam and a pipeline of more than 25,000 homes, Keppel Land is establishing itself as the choice developer, distinguished by quality and innovative lifestyle concepts.
About Saigon Centre
Saigon Centre is strategically located on Le Loi Boulevard, one of the city's main thoroughfares and within proximity to the Ho Chi Minh City (HCMC) People's Committee, Ben Thanh Market, Opera House, the Dong Khoi shopping belt and prominent hotels.
Developed in several phases, Phase One was completed in 1996 and comprises a 25-storey mixed-use development including a three-storey retail podium, Grade A office space and 89 luxury serviced apartments. Phase One of Saigon Centre has established itself as the preferred business and residential address in HCMC.
Phase Two development will comprise 44,000 sm of premium Grade A office space, 55,000 sm retail area and 195 units of luxury serviced apartments when completed.
Phase Two retail mall is 100% committed with over 400 international and local brands, including leading Japanese department store, Takashimaya, as the anchor tenant. With the diverse range of shopping, dining and leisure options, Saigon Centre is poised to be the shopping and lifestyle destination in HCMC.
For further information, please contact:
Dinh Thi Bao Minh (Ms.)
Senior Marketing Communications Manger Keppel Land Vietnam
Mobile: 0934 181 202
Email: minhdtb@kepland.com.vn