Newsroom
29 Jun 2023
Keppel named among top 50 sustainable development companies in Vietnam for the second year running
Ho Chi Minh City, 29 June 2023 - Keppel has been ranked among the top sustainable development companies in Vietnam at the Top 50 Corporate Sustainability Awards (CSA) 2023. This is the second consecutive year that Keppel has received the award.

Organised by Nhip Cau Dau Tu, a leading business magazine in Vietnam, the Top 50 CSA celebrates companies that have demonstrated outstanding commitment to sustainable practices and environmental stewardship. Keppel was recognised for its achievements in the "Minimise Carbon Footprint" category, underscoring its efforts in reducing its negative environmental impact.

Mr Joseph Low, President (Vietnam) of Keppel's Real Estate Division, said, "We are delighted that Keppel has been recognised as one of the top 50 sustainable companies in Vietnam for the second year running. Keppel has long been a strong supporter of the efforts by the international community and the Vietnam government to accelerate climate action and promote sustainable development. This award is a testament to our unwavering commitment to sustainability and our continuous pursuit of environmental excellence in the real estate sector."

Keppel's Real Estate Division has made a science-based commitment to reduce its Scope 1 and 2 absolute greenhouse gas (GHG) emissions by 100% from 2020's level by 2030, as well as committed to reduce its Scope 3 GHG emissions from purchased goods and services by 20% per square metre by 2030 from the 2020 base year. It is the first in Asia's real estate sector to set a near-term science-based target to reduce Scope 1 and 2 GHG emissions by 100%, in line with the 1.5°C trajectory.

In addition, Keppel's Real Estate Division is driving a Sustainable Urban Renewal (SUR) initiative with a mission to retrofit, future-proof and extend the lifespan of older commercial buildings. The SUR model focuses on human-centric technology, impactful sustainability solutions and customer needs. It offers a series of extensive asset enhancement and sustainability solutioning, which can provide up to 50% of energy and carbon savings.

In the past three years, Keppel has avoided 39,000 tonnes in carbon emissions from its Building and Construction Authority (BCA) Green Mark-awarded projects in Vietnam, such as Estella Heights and Palm Heights. The total energy savings from all of these projects from 2020 to 2022 was over 60 million kWh, which is equivalent to S$15 million (~ VND264 billion).

As part of its sustainability strategy, Keppel has increased its use of renewable energy. For example, the photovoltaic panels installed on Keppel's residential and commercial developments in Vietnam have generated an energy yield of nearly 150,000 kWh, which is equivalent to S$30,000 (~ VND524 million) over the past three years.

Keppel is a pioneer and one of the largest foreign real estate investors in Vietnam with over 20 projects and total registered investment capital of about USD3.5 billion. The Company drives socially and environmentally responsible initiatives that aim to achieve impactful environmental, social and governance outcomes, contributing to the sustainable development of Vietnam.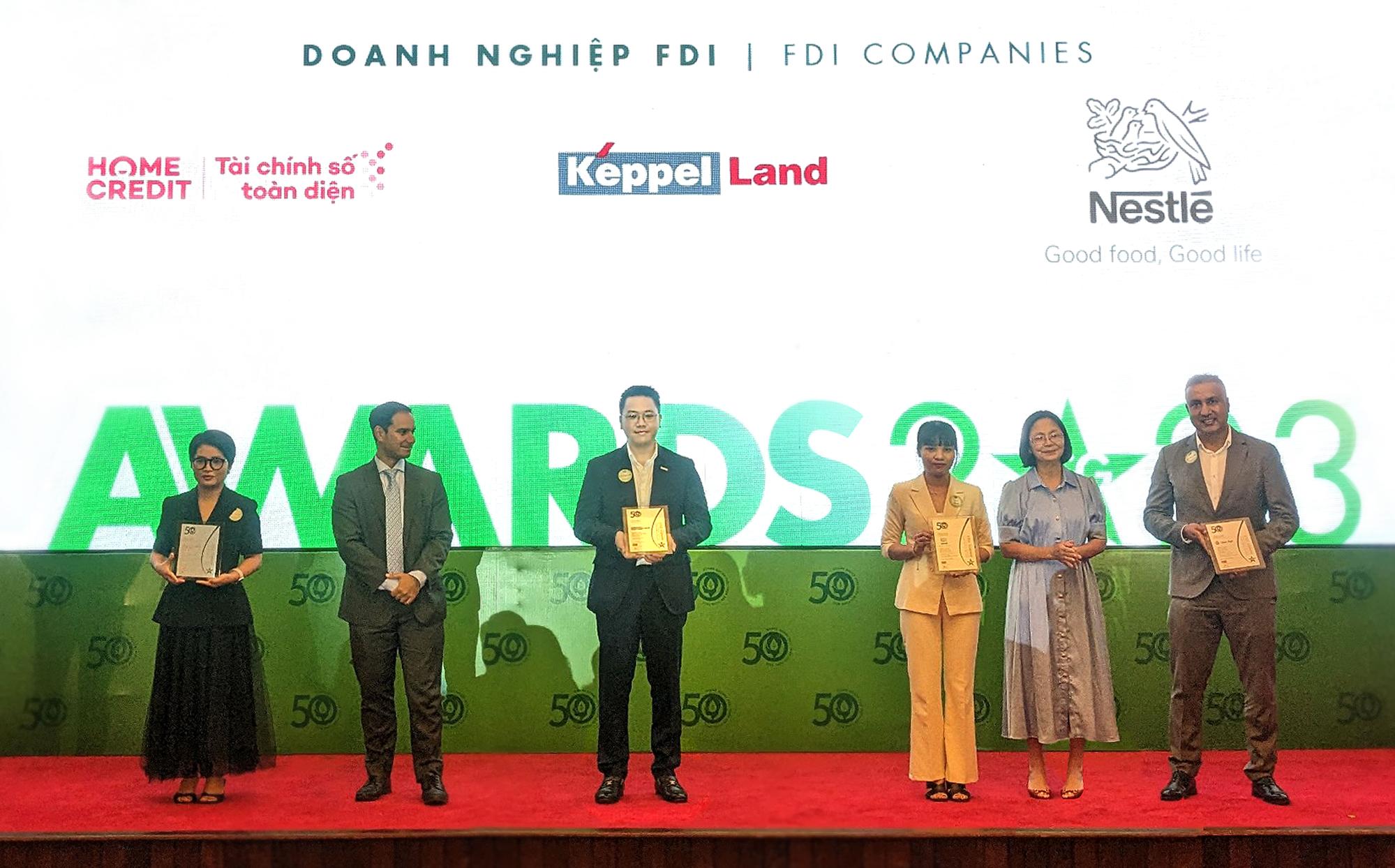 Keppel has been recognised as one of the top 50 sustainable development companies in Vietnam.
About Keppel
Keppel Corporation is a global asset manager and operator with strong expertise in sustainability-related solutions spanning the areas of infrastructure, real estate and connectivity. Headquartered in Singapore, Keppel operates in more than 20 countries worldwide, providing critical infrastructure and services for renewables, clean energy, decarbonisation, sustainable urban renewal and digital connectivity. Through its quality investment platforms and asset portfolios, Keppel contributes to advancing sustainable development, the energy transition and the digital economy, while creating enduring value for stakeholders.
For further information, please contact:
Trang Le (Ms)
Deputy Marketing & Communications Director
Keppel Land Vietnam
Tel: 0903 918 929
Email: tranglt@kepland.com.vn