Newsroom
22 Sep 2016
New link bridge in District 7 enhances connectivity for the community
22 September 2016, Ho Chi Minh City (HCMC), Vietnam – The new link bridge over the Ca Cam River in District 7 was opened today by Mr Dao Gia Vuong, Vice Chairman of the People's Committee of District 7, HCMC and the developers of Riviera Point.
Funded by Keppel Land and Tan Truong who are joint venture partners for Riviera Point in the vicinity, the bridge connects the Tan Phu and Phu Thuan Wards with the district's administrative and commercial centre, providing residents in the community convenient access to the myriad of amenities in the Phu My Hung New Urban Area.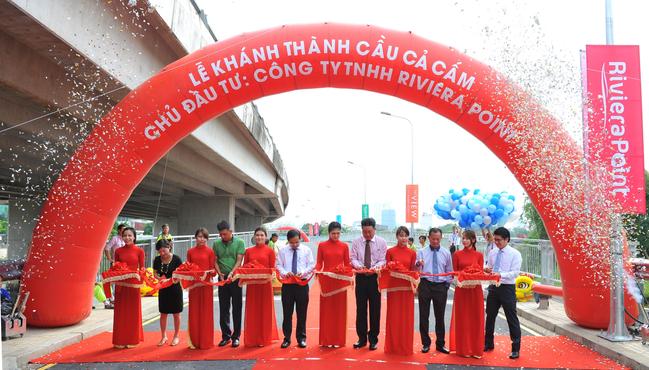 Mr Linson Lim, President (Vietnam), Keppel Land, said, "At Keppel Land, we believe that as communities thrive, we thrive. We aim to positively impact and enrich the lives of the community wherever we operate. The new link bridge is poised to enhance the connectivity of District 7 and HCMC as a whole, and set to benefit thousands of residents in the neighbourhood, including those at Riviera Point."
Riviera Point is the tallest condominium in District 7 with about a 500-m frontage to the Ca Cam River. Residents can enjoy direct connectivity to the central business district, which is a 15-minute drive away, international schools such as the British Vietnamese International School and the Royal Melbourne Institute of Technology, as well as a host of retail and lifestyle amenities in the adjacent Phu My Hung township.
To be developed in phases, Phase 1A, comprising 549 units, was completed and handed over to homebuyers in 2014. As at end-August 2016, more than 95% of the development has been sold. Following Phase 1 success, Keppel Land will be launching 518 units under Phase 1B, The View at Riviera Point, in October 2016.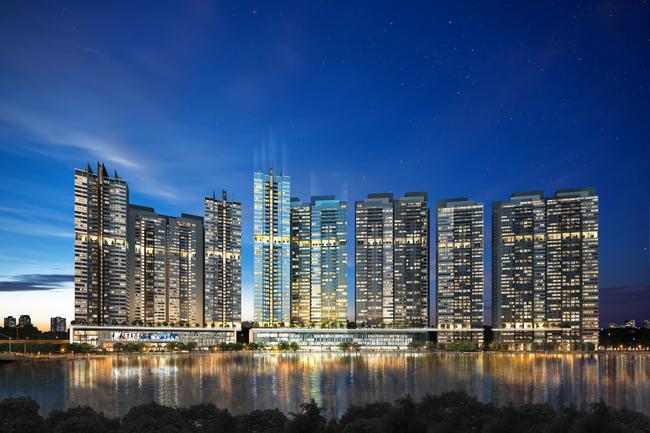 As one of the largest and pioneer foreign real estate developers in Vietnam, Keppel Land has been privileged to play a part in the country's urbanisation since the early 1990s. Testament to its brand and quality hallmark, Keppel Land was named Vietnam's Overall Best Developer as well as Best Developer in Residential Development and Office/Business in the prestigious Euromoney Real Estate Awards 2016. The annual Euromoney Real Estate Awards rates the best developers, advisors, banks and real estate investment managers in global real estate.
In District 7, Keppel Land has adopted Vinh Son Primary School, a private free school for underprivileged children, since April 2015, by donating uniforms, electronic equipment, school textbooks, books and bookshelves.
-End-
About Keppel Land Limited
One of Asia's premier property companies, Keppel Land, a subsidiary of Keppel Corporation Limited, is recognised for its sterling portfolio of award-winning residential developments and investment-grade commercial properties as well as high standards of corporate governance and transparency.
The Company is geographically diversified in Asia, with Singapore and China as its core markets as well as Indonesia and Vietnam as its growth markets.
In Vietnam, Keppel Land is one of the largest and pioneer foreign real estate investors with a diverse portfolio of properties in Hanoi, Ho Chi Minh City, Dong Nai and Vung Tau including Grade A offices, residential properties, integrated townships and award-winning serviced apartments.
With 19 licensed projects across Vietnam and a pipeline of more than 25,000 homes, Keppel Land is establishing itself as the choice developer, distinguished by quality and innovative lifestyle concepts.
For further information, please contact:
Ms. Dinh Thi Bao Minh
Senior Marketing Communications Manager
Keppel Land Vietnam
Mobile: 0934 181 202
Email: minhdtb@kepland.com.vn