Saigon Centre, Keppel's flagship mixed-use development in Vietnam, was chosen by the Ho Chi Minh City People's Committee as the location for a city-level fire drill. The drill was held yesterday with about 6,300 tenants and guests participating. It is one of the three largest fire drills held in Ho Chi Minh City this year, and the largest-scale fire drill ever held at Saigon Centre.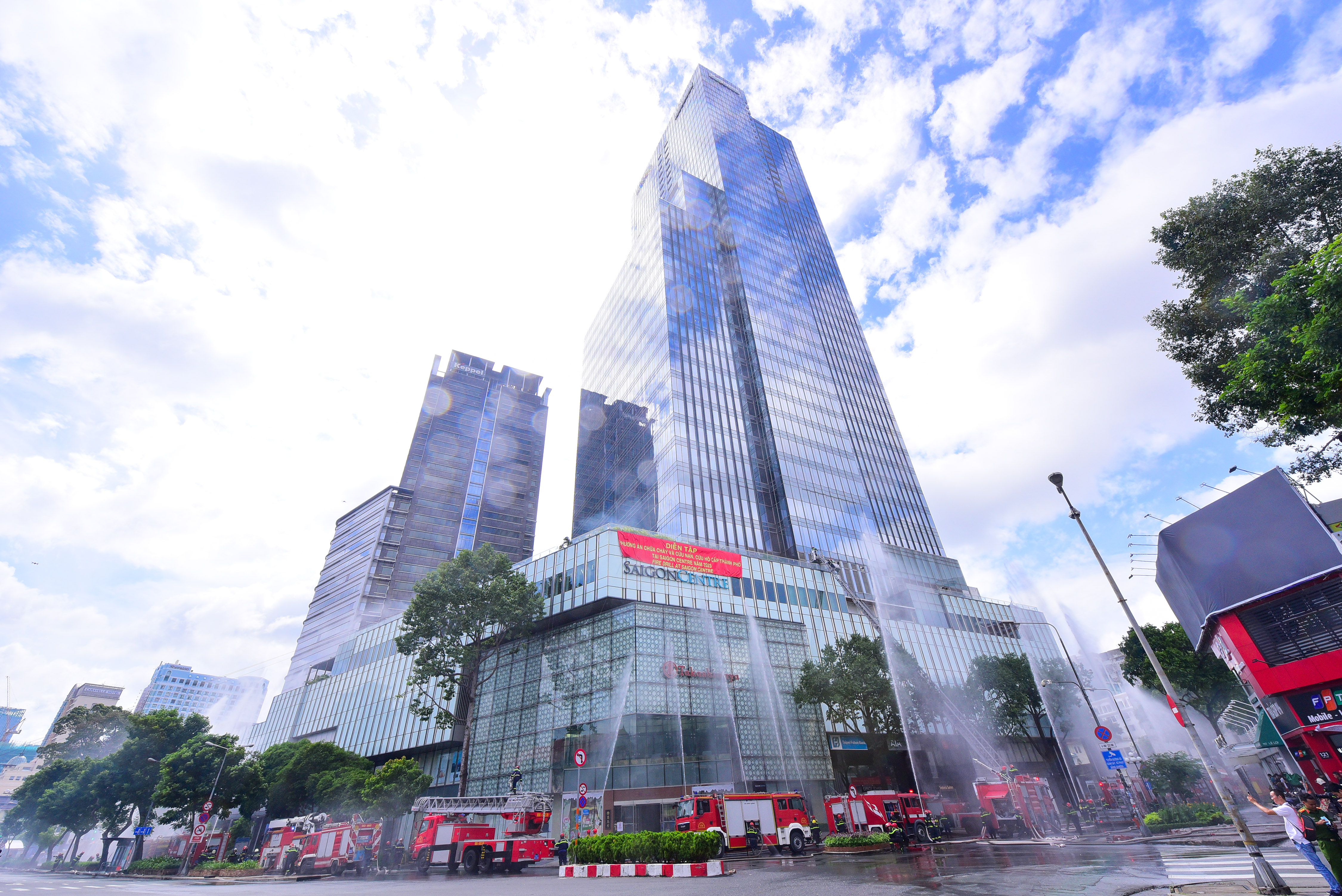 Saigon Centre's strategic location and extensive business operations, accommodating thousands of tenants and guests, made it the ideal choice for hosting the city-level fire drill. This significant event aimed to assess the building's readiness and reaffirm its unwavering commitment to ensuring a secure environment for all its tenants, guests, and staff.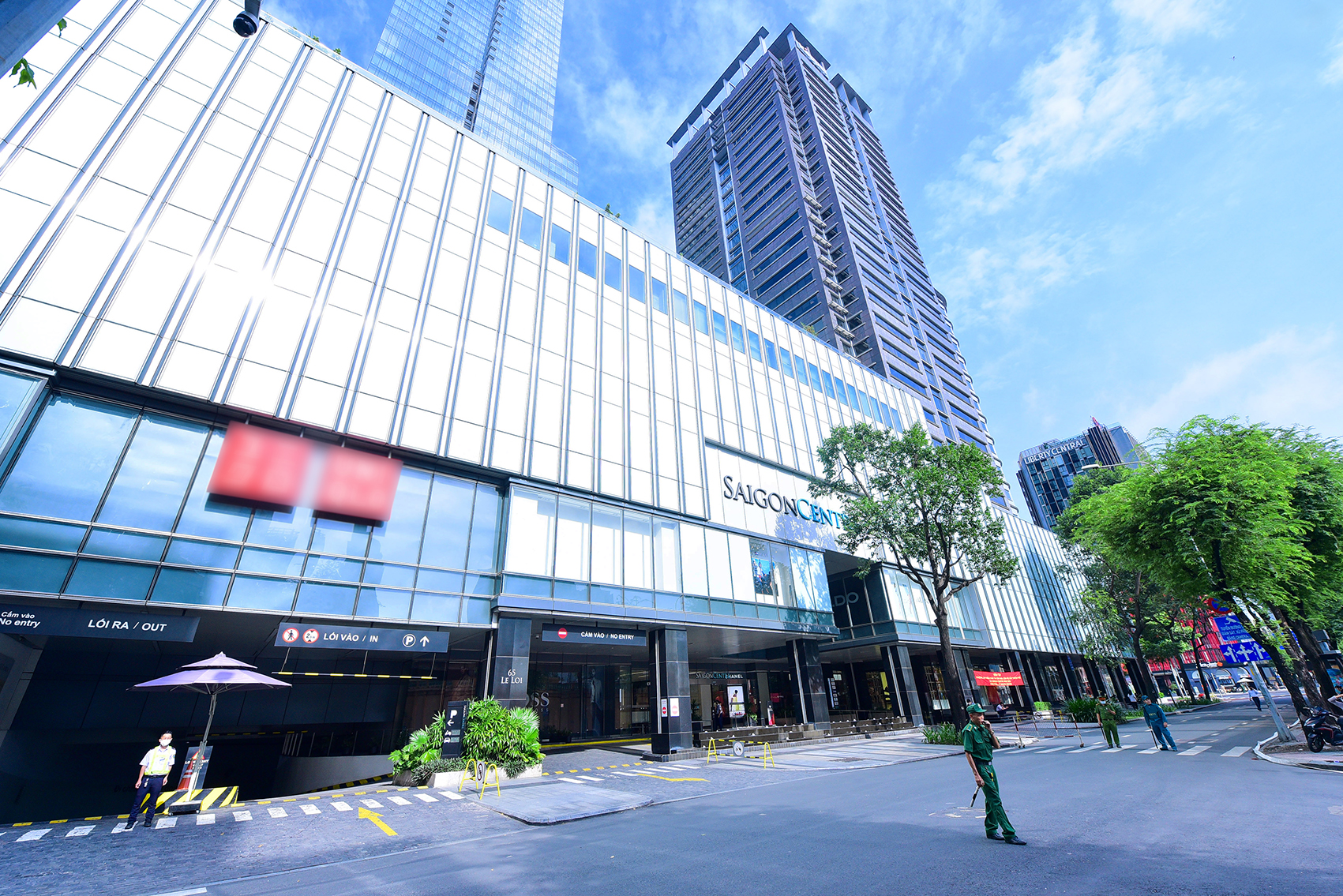 Major streets surrounding Saigon Centre were closed off between 8:00 and 11:00 am on Wednesday, 26 July 2023 for the fire drill.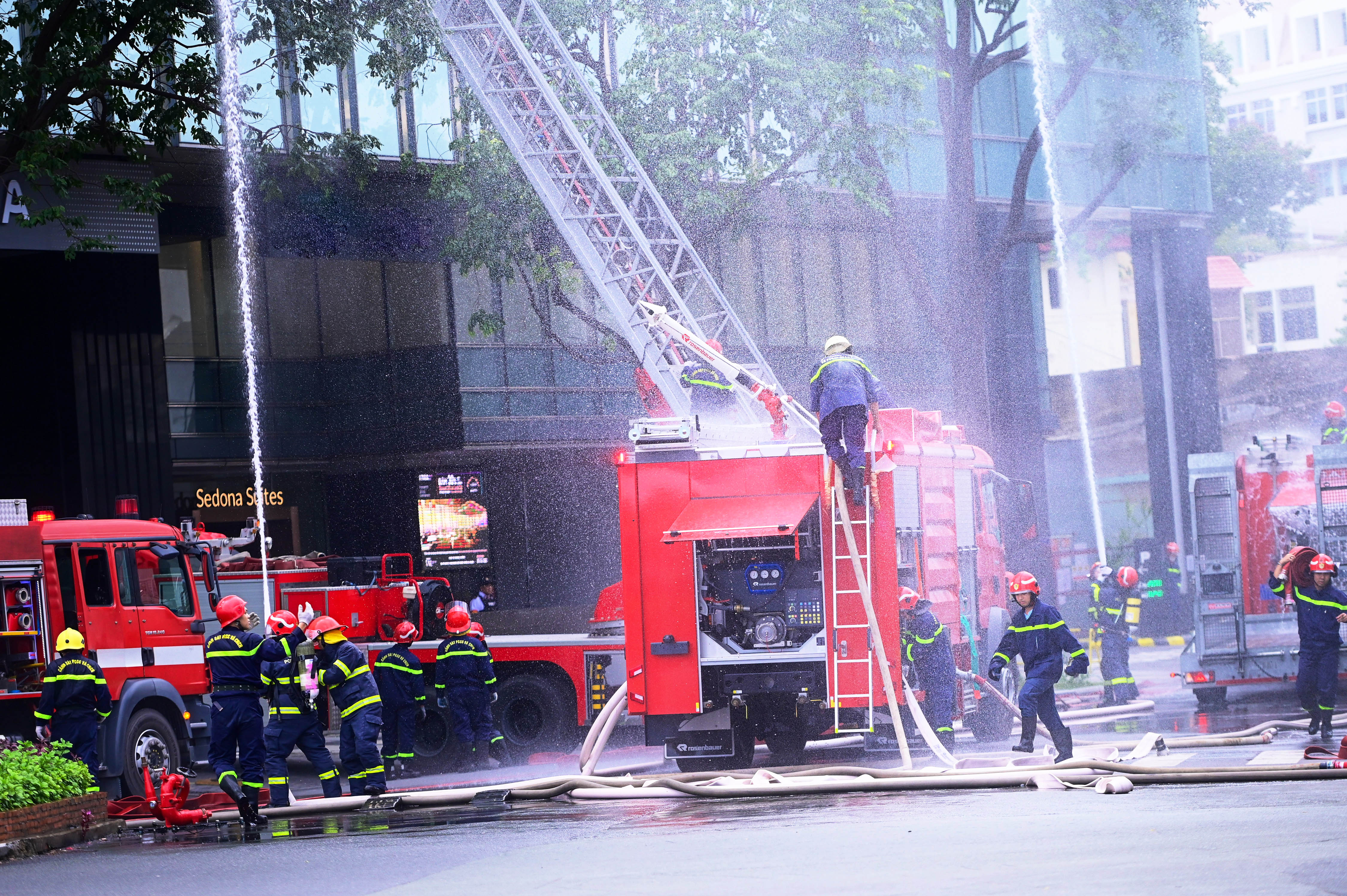 The drill began at 09:30 am when a fire alarm was activated throughout the building. In a hypothetical scenario within the building's basement restaurant, a gas leak and heat source cause a fire and explosion, leading to the collapse of nearby structures.
Panic ensues on the 5th floor as guests and staff rush into a malfunctioning elevator, causing overcrowding and fainting. Simultaneously, a power outage occurs and two cars collided, resulting in a fuel leak that ignited due to a nearby heat source.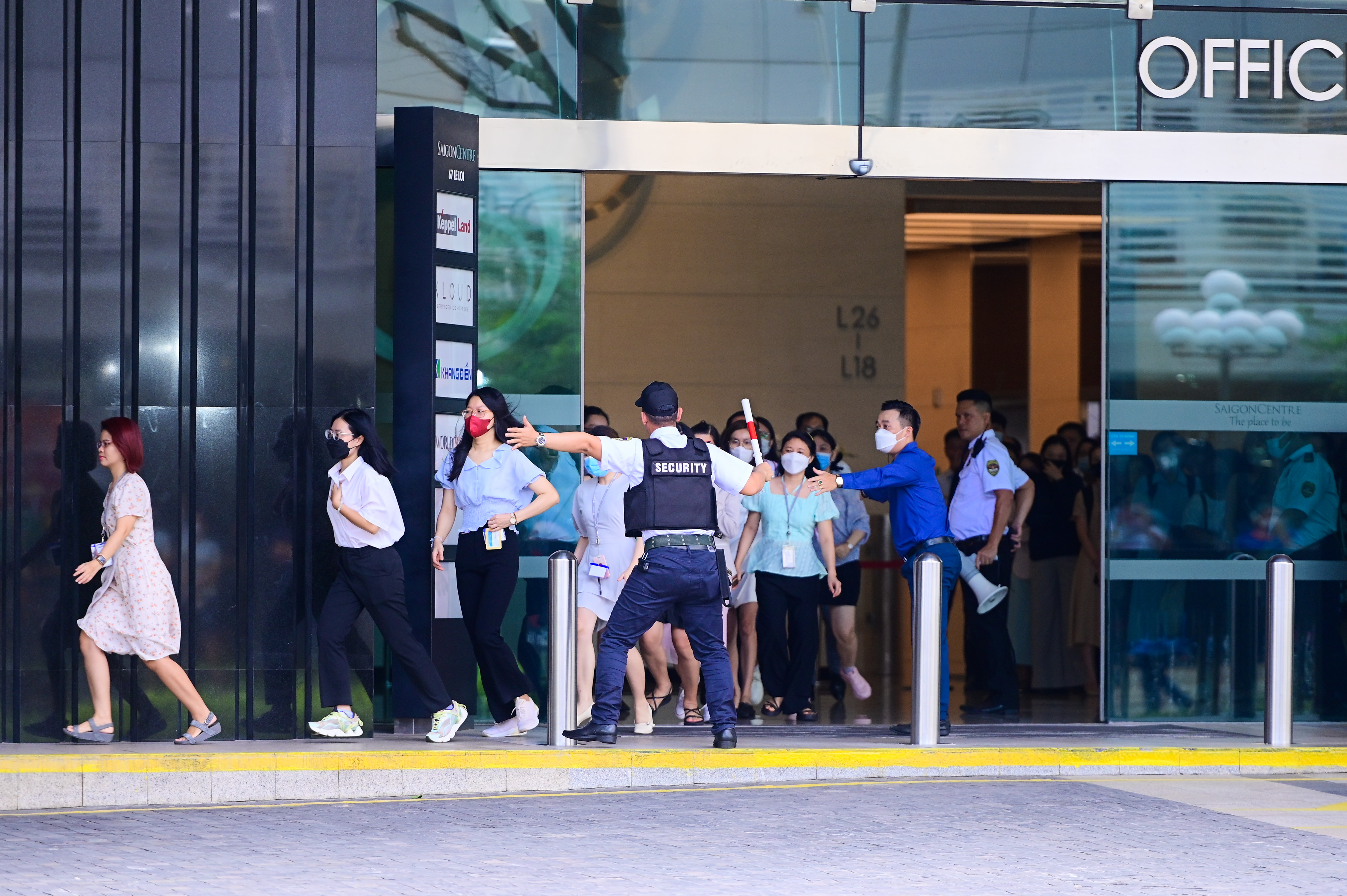 Tenants and guests were then evacuated from the building according to the building's emergency evacuation plan.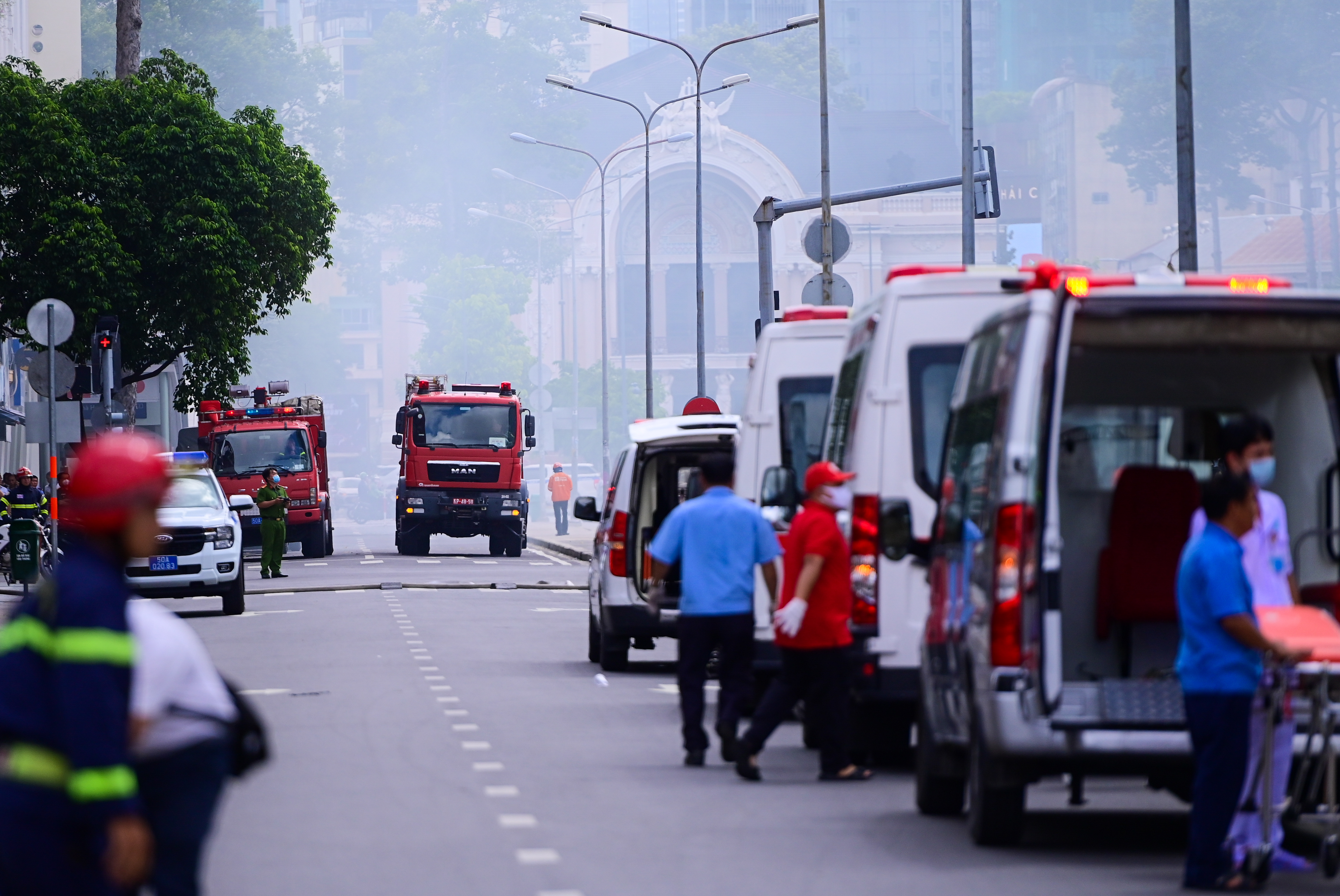 In response to the simulated fire, over 3,300 responders, along with over 100 vehicles including command vehicles, fire trucks, and ambulances, swiftly took action.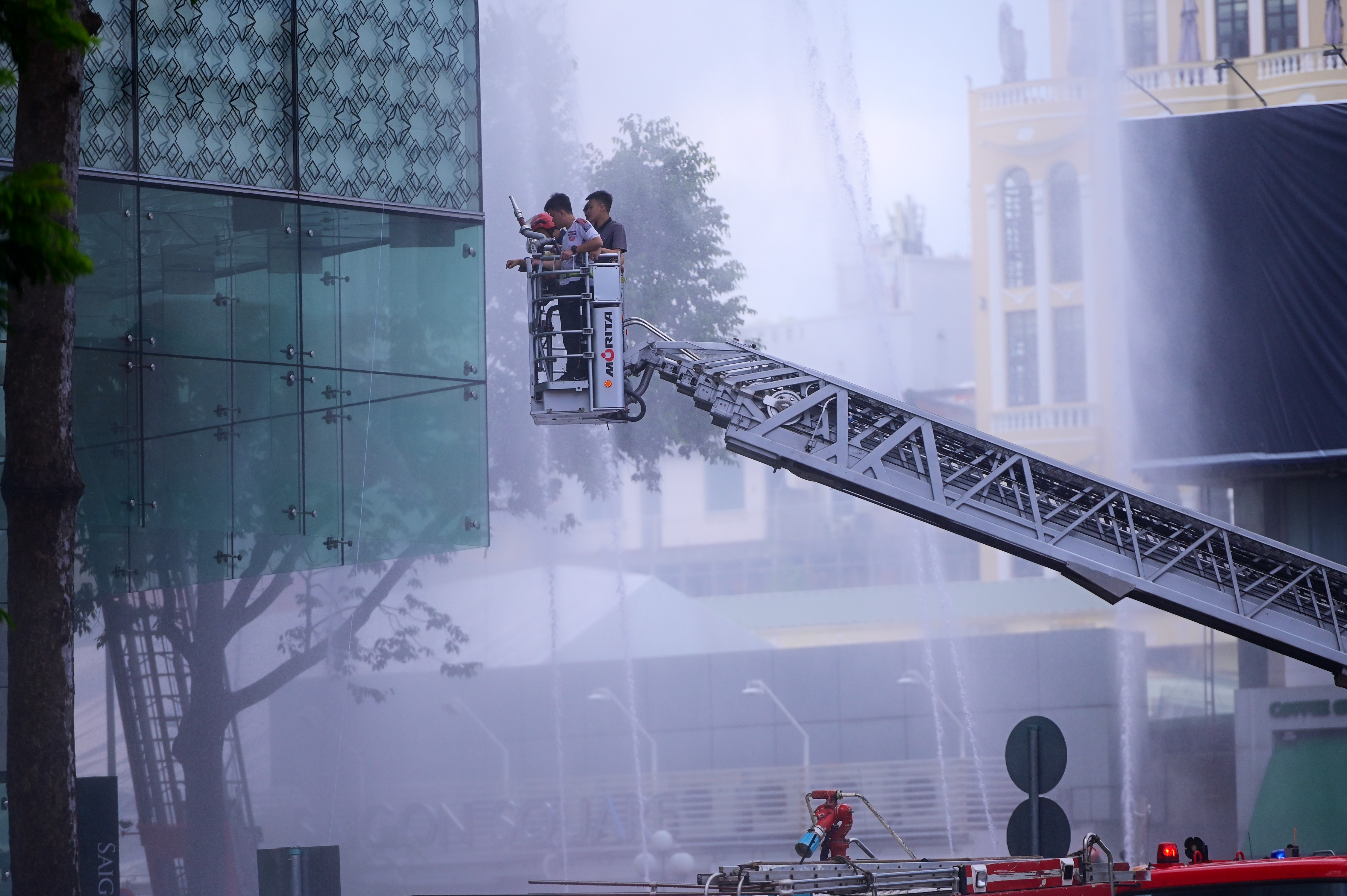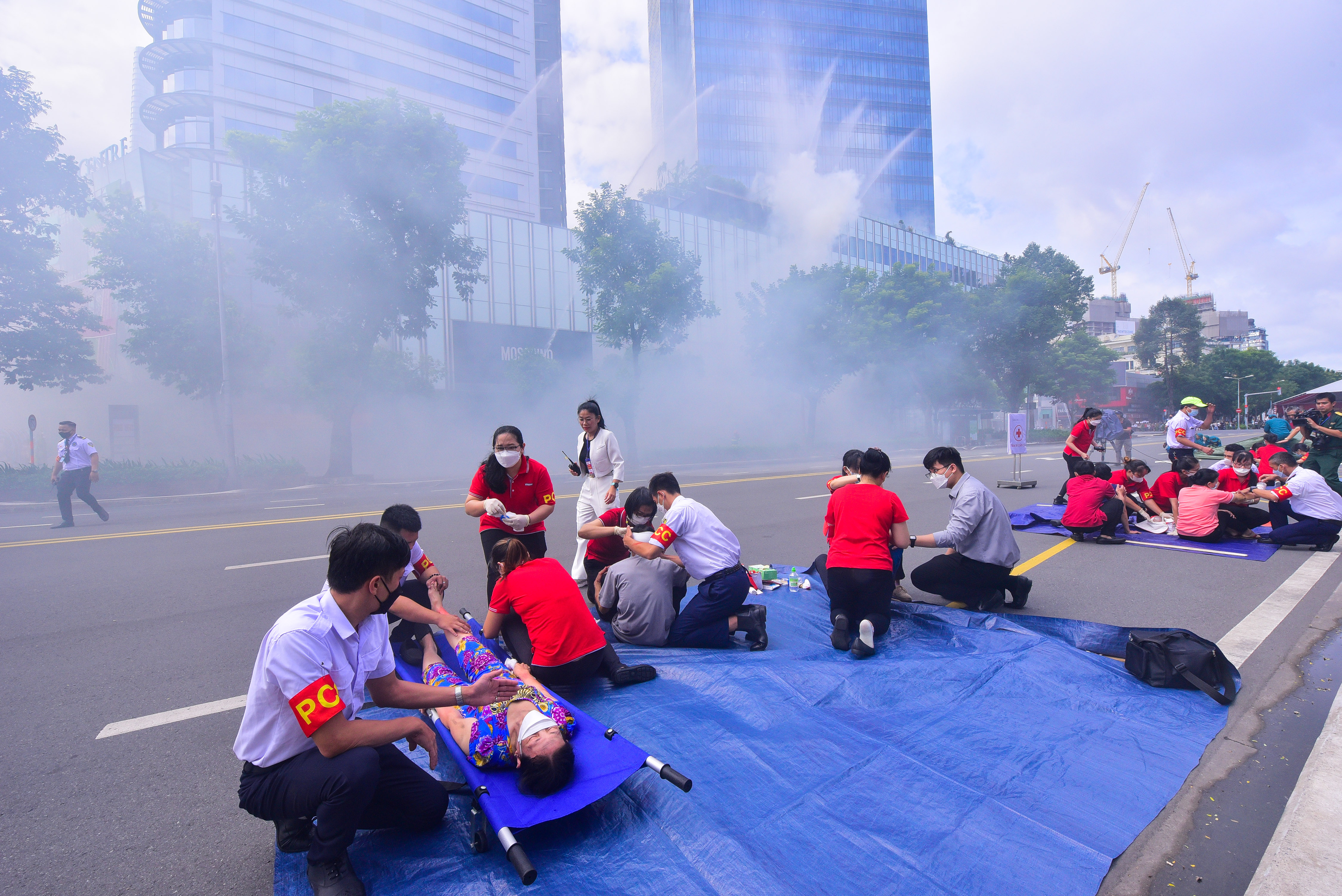 With their coordinated efforts, the responders successfully extinguished the simulated fire in approximately 30 minutes.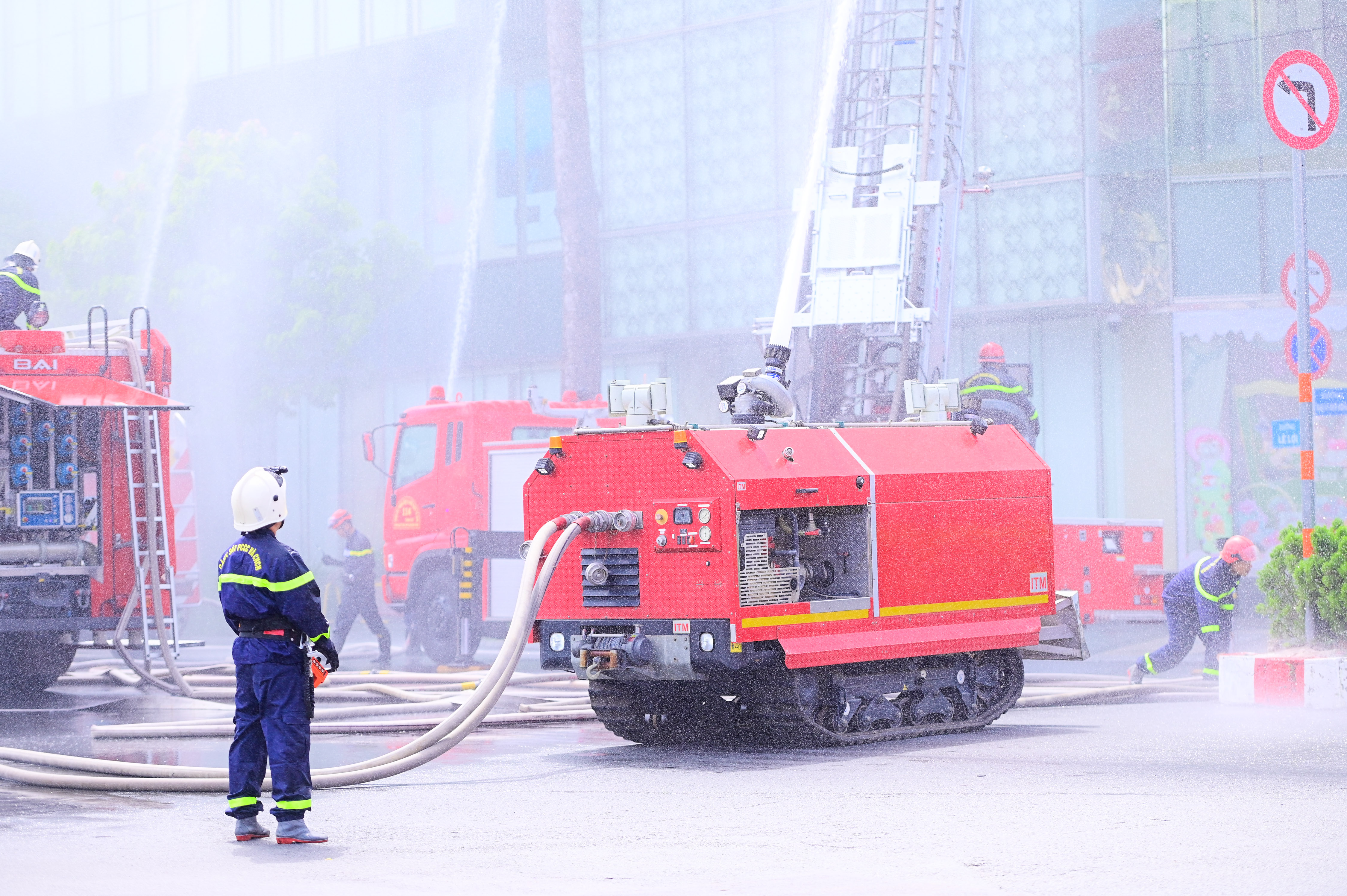 The fire drill was attended by Mr Nguyen Ngoc Cuong, Deputy Chief of Office, HCMC People's Committee, Major General Nguyen Dinh Hoan, Deputy Director of the Fire and Rescue Police Department, Ministry of Public Security, Major General Nguyen Thanh Huong, Deputy Director of the HCMC Police Department, Colonel Le Quang Dao, Deputy Director of the HCMC Police Department, Colonel Huynh Quang Tam, Head of the Fire Prevention and Fighting and Rescue Police Division (PC07) and was officiated by Ms Christina Goh, General Director (Vietnam) of Keppel's Real Estate Division and Mr Richard Tay, General Director of Saigon Centre.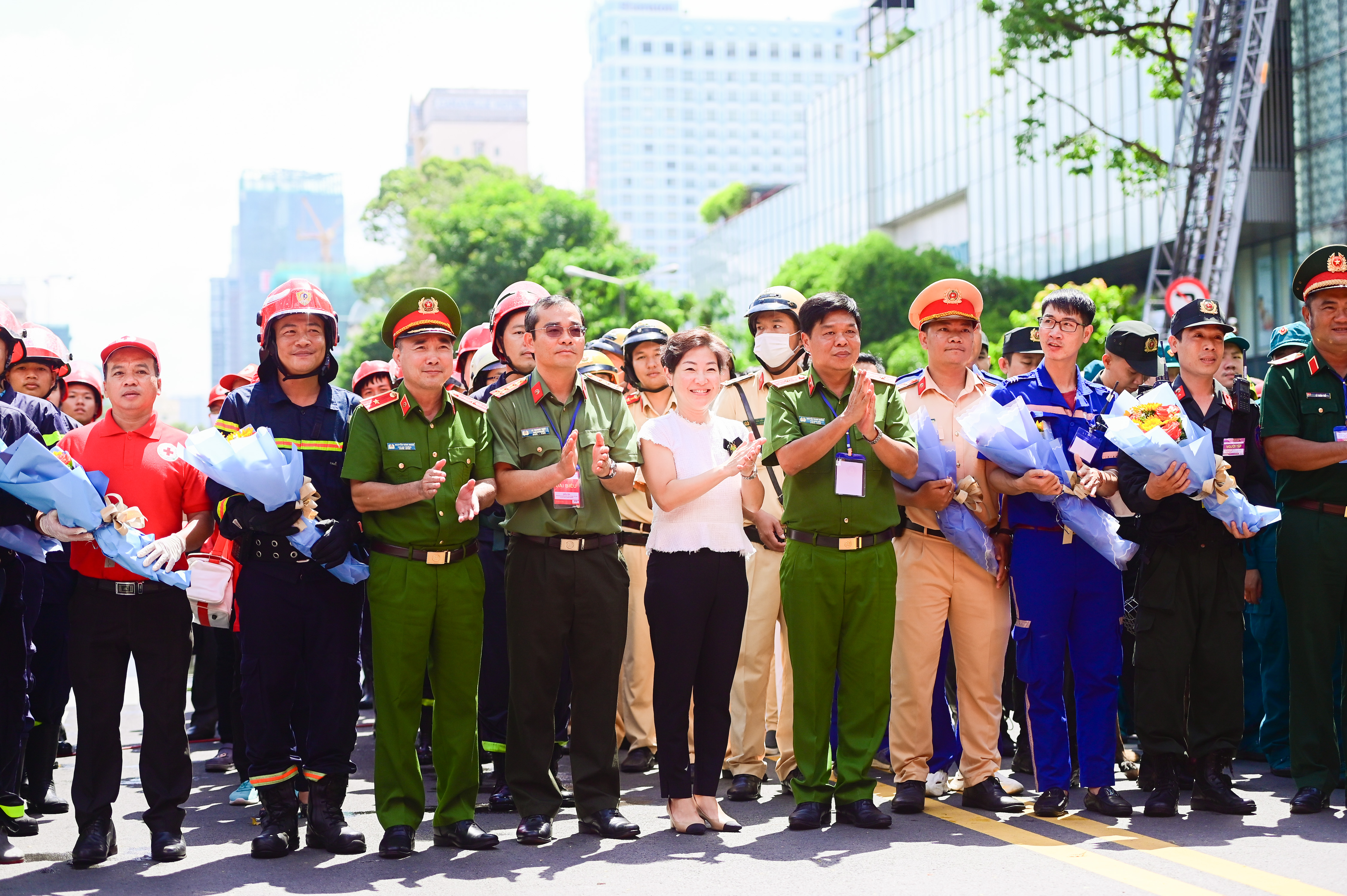 Ms Christina Goh (middle), General Director (Vietnam) of Keppel's Real Estate Division, said, "Safety is of utmost priority at Saigon Centre. Today's fire drill underscores the significance of disaster preparedness and is a testament to the importance that our building's community places on the safety and wellbeing of our building occupants."
The fire drill aimed at minimising damage if a fire breaks out in the building and it helped to ensure that tenants and guests at Saigon Centre know how to respond in the event of a real fire. The drill also helped to test the building's emergency evacuation plan and to identify any areas where improvements could be made.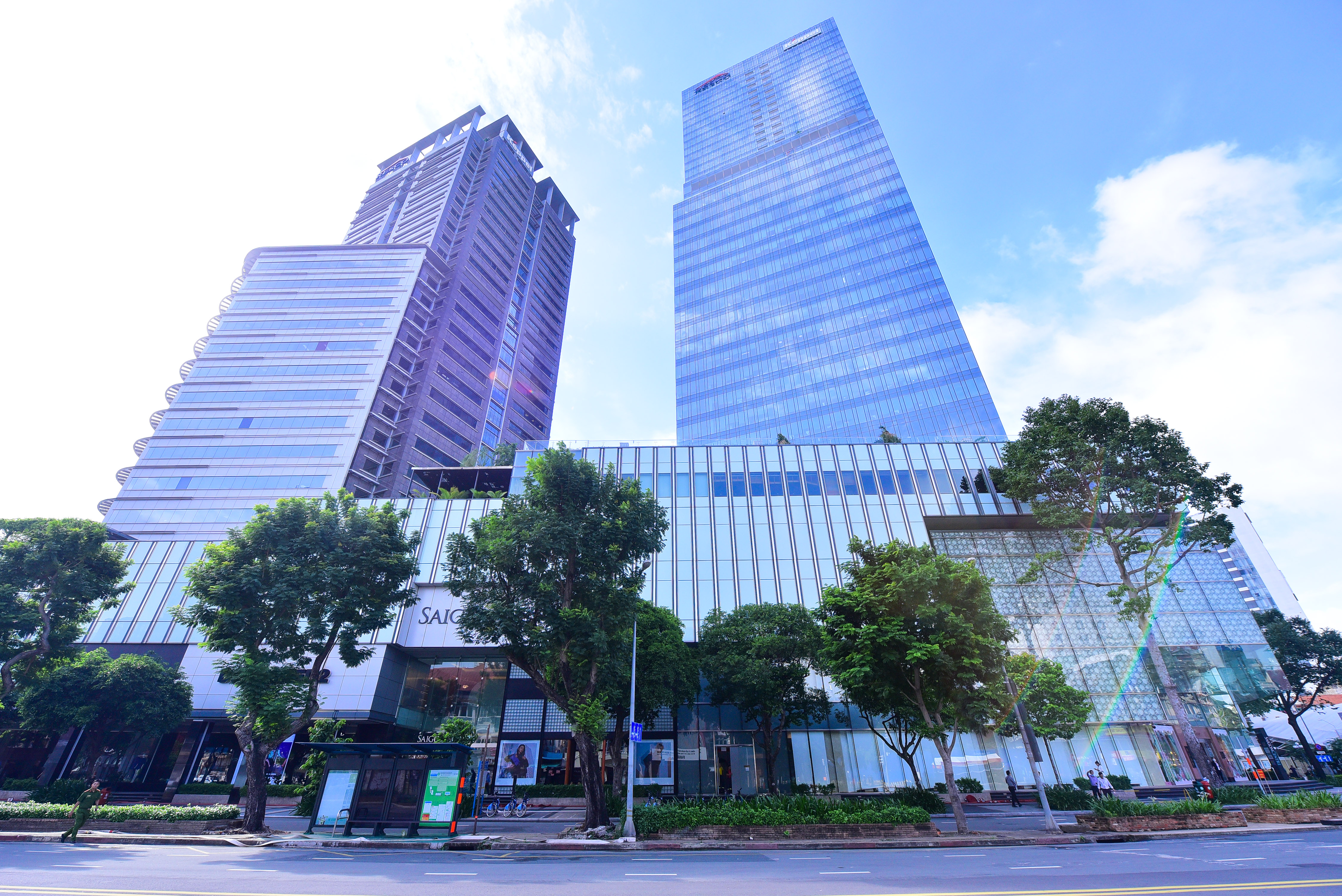 Saigon Centre is strategically located on Le Loi Boulevard, one of the city's main thoroughfares and in proximity to the Ho Chi Minh City (HCMC) People's Committee, Ben Thanh Market, Opera House, the Dong Khoi shopping belt, and prominent hotels.

Developed in several phases, Phase One was completed in 1996 and comprises a three-storey retail podium, 11 floors of Grade A office space and 10-storey Fusion Original Saigon Centre luxury hotel.

Phase Two development comprises 44,000 sqm of premium Grade A office space, 55,000 sqm retail area and 195 units of Sedona Suites luxury serviced apartments. Phase Two retail mall is currently 100% committed to over 400 international and local brands, including the leading Japanese department store, Takashimaya, as the anchor tenant. With the diverse range of shopping, dining and leisure options, Saigon Centre is poised to be the shopping and lifestyle destination in HCMC.