"Vietnam continues to undergo rapid urbanisation, which is underpinned by steady economic growth, expanding middle class, and the government's efforts and investments to build a conducive business environment."

This was highlighted by Mr Joseph Low, President (Vietnam), Real Estate, Keppel Corporation, as he shared with over 150 professional international investors why Keppel chose to invest in Vietnam at the Vietnam Investor Conference on 3 October.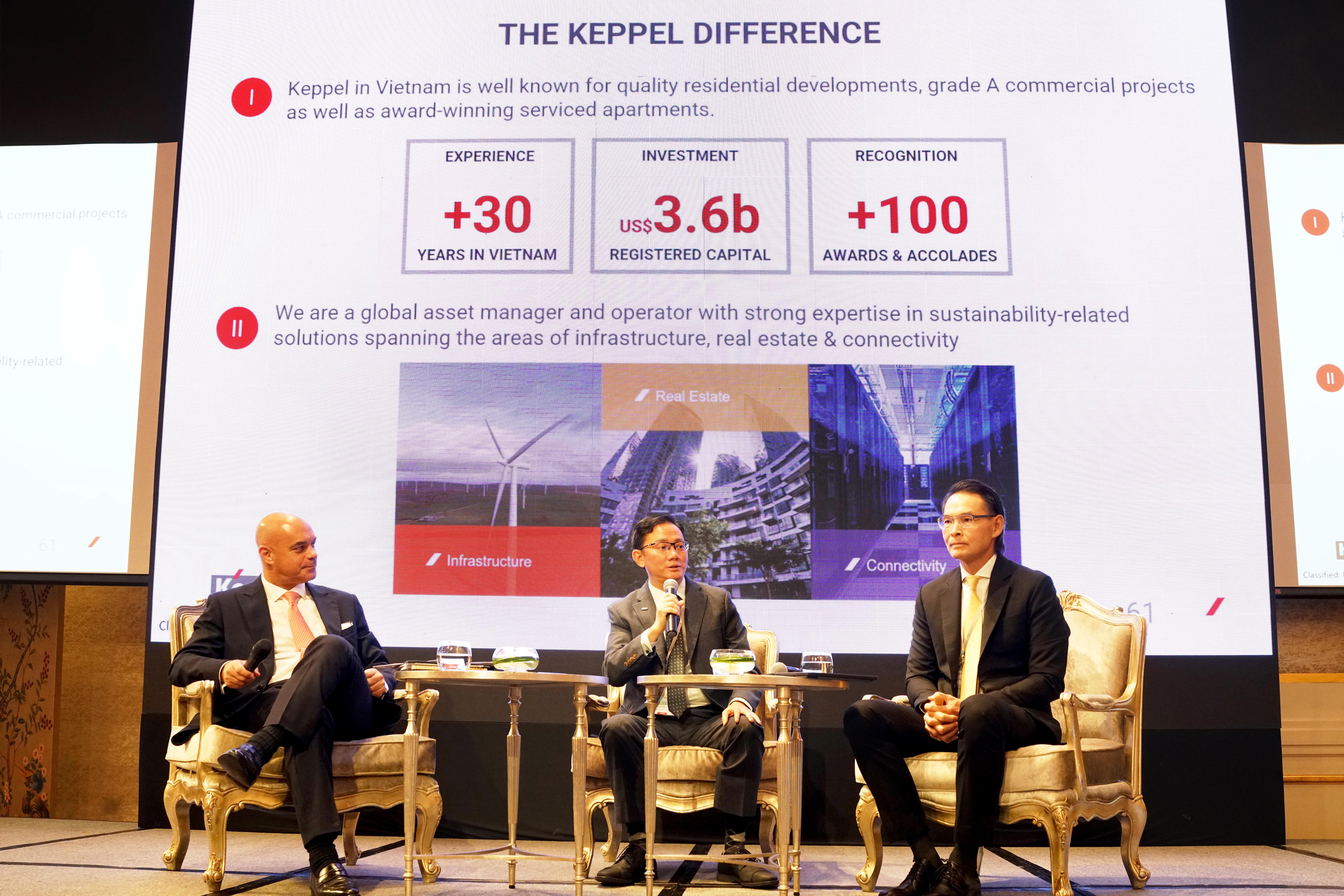 Mr Joseph Low (middle), President (Vietnam), Real Estate, Keppel Corporation at the panel discussions of Vietnam Investor Conference 2023.

During the event, Mr Joseph Low also shared tremendous opportunities raised from Vietnam's net zero targets and how Vietnam can adopt sustainable solutions that were successfully implemented in Singapore.
The Vietnam Investor Conference 2023, organised by VinaCapital, provided the audiences with updates on the capital markets, private equity, venture capital, real estate, renewable energy, and logistics, as well as the perspectives of senior investment professionals, executives of leading corporations in Vietnam on where they see the greatest opportunities for growth.
This year, the conference witnessed the highest attendance of foreign investors at the conference in the last five years.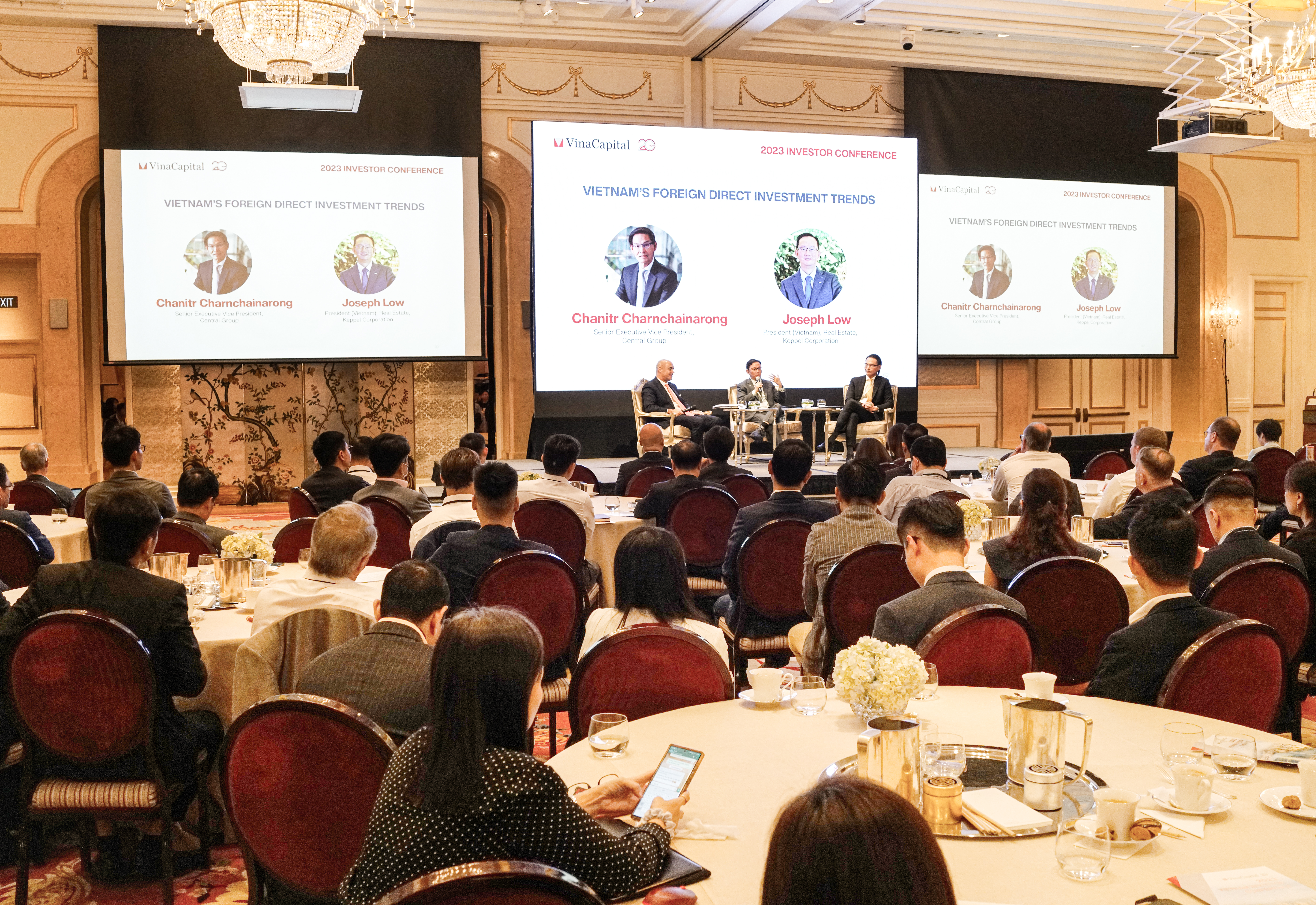 Overall view of the Vietnam Investor Conference 2023.
Over three decades, Keppel has grown to become one of the largest foreign investors and contributors to urban development in Vietnam, with more than 20 projects and total registered investment capital of about USD3.5 billion. The Company is committed to being a responsible corporate citizen, contributing to and enriching the lives of local communities wherever it operates.
In Vietnam, Keppel is well known for its quality residential developments, such as Estella Heights, Celesta Rise and Empire City, as well as Grade A commercial developments like Saigon Centre in Ho Chi Minh City. As Vietnam continues to undergo rapid urbanisation, Keppel remains committed to contributing to the country's sustainable development journey with its diverse urban space solutions.