Drought and saltwater intrusion in much of the Mekong Delta area have led to water scarcity, threatening the health and livelihoods of millions of people.
Drought and saltwater intrusion arrived earlier with more devastating effects than expected
Over the years, climate change has unleashed its impact on the environment, among them droughts and saltwater intrusions, which are common in low-lying coastal regions such as Mekong Delta during the dry season.
Saltwater intrusion is the movement of saltwater into underground sources of freshwater, which can occur in both coastal regions as well as inland. This environmental deterioration has destroyed crops and affected the supply of freshwater for people living along the Mekong Delta region.
Since 2016, a series of droughts has resulted in agricultural losses and threatened food security(1). Increased salinity hit 10 out of 13 provinces in the Mekong Delta during the 2019 and 2020 seasons, affecting 58,000 hectares of rice, 6,650 hectares of fruit trees, 1,241 hectares of vegetables, and 8,715 hectares of aquaculture. Up to 96,000 households or 430,000 people faced a shortage of water for daily usage(2).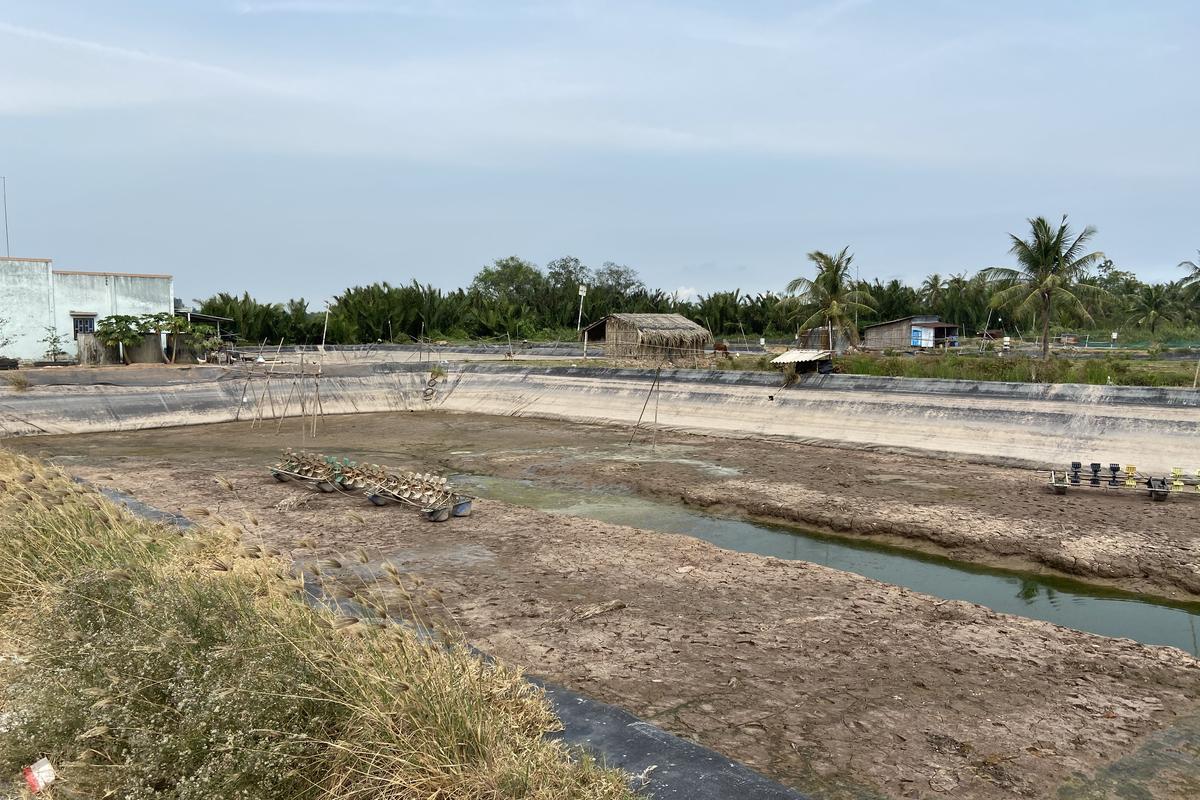 In picture, a shrimp farm destroyed by salinity during the dry season. (Photo: Keppel Land)
According to experts, severe saltwater intrusion arrived in the Mekong Delta area much earlier and penetrated more deeply underground than expected this year. Saltwater intrusion typically starts in the first month of the Lunar calendar(3), reaching its peak in March or April before declining(4). However, the Mekong Delta area has experienced saltwater intrusion since December 2022, due mainly to the stronger monsoon winds which have pushed saltwater into the rivers(5).
Action needed to address clean water basic needs
Urgent action is needed to secure supplies of safe and clean water for the local inhabitants along the Mekong Delta to help mitigate the potentially devastating effects on their health and livelihoods.
To support the locals in the fight against water shortage, the Keppel Group, represented by Keppel Land and Keppel Infrastructure, is bringing potable water to the Phu Dong and Tan Thanh communes in Tan Phu Dong district, Tien Giang province, as well as Long An province through its Living Well initiative. These areashave been severely hit by saltwater intrusion due to their coastal locations. As part of its Living Well clean water initiative, Keppel will provide these communes with water filtration systems capable of producing 18,000 litres of clean water a day for domestic use. Leveraging Keppel's expertise in water solutions, Living Well is estimated positively impact the lives of about 30,000 local villagers in Tien Giang and Long An province.
Mr Joseph Low, President (Vietnam) of Keppel Land, said, "This initiative is in line with Keppel's Vision 2030, which places sustainability at the core of our strategy and operations. By harnessing the Group's capabilities, we contribute to the UN Sustainable Development Goals, including combating the impact of climate change and improving access to clean water. These are some of the ways in which Keppel contributes to the community, wherever we operate. As we commemorate 30 years in Vietnam, Keppel Land looks forward to continue growing with the country and building a sustainable future for our stakeholders."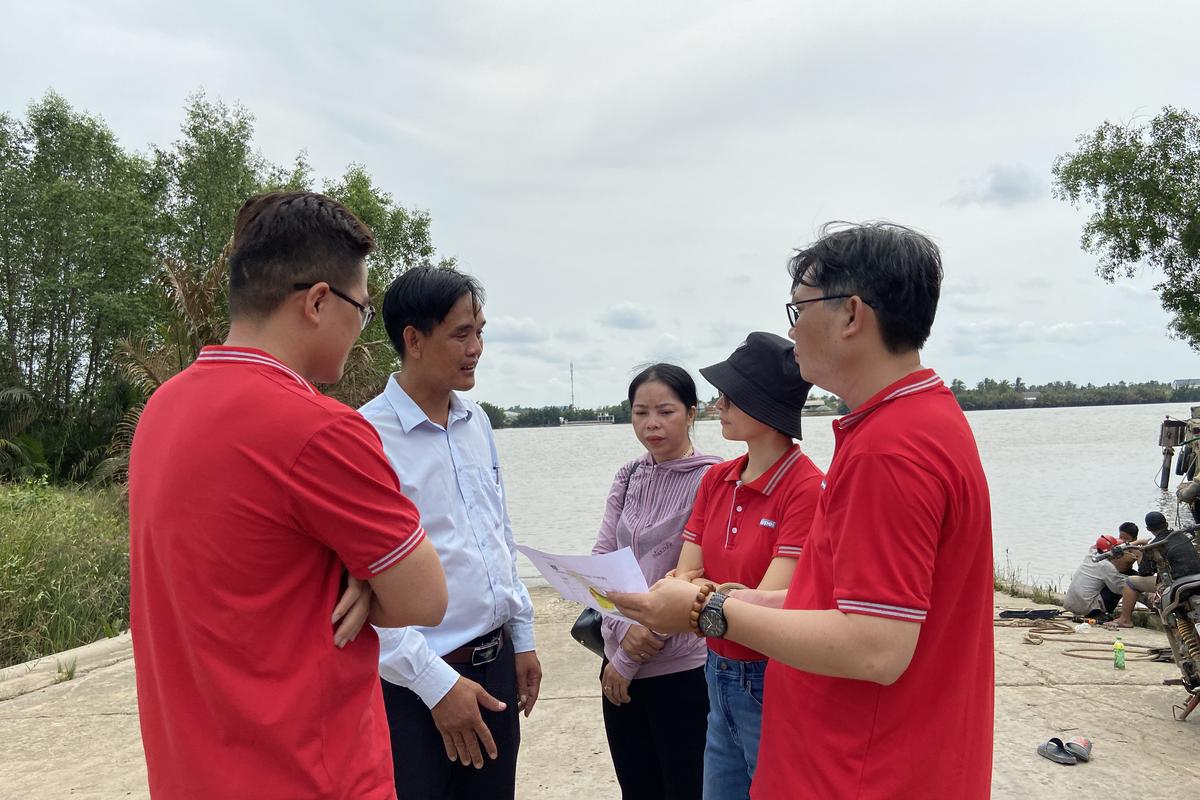 Representatives of Keppel Land, Keppel Infrastructure and Tan Thanh commune People's Committee at the site visit for the Living Well initiative (Photo: Keppel Land)
The Living Well initiative was piloted in Dai Hoa Loc and Bao Thuan communes of the Ben Tre province in 2022. Ben Tre was one of the areas most severely affected by saltwater intrusion in the heart of the rice-producing region of Vietnam. The water filtration systems sponsored by Keppel is benefitting about 20,000 people in Ben Tre province.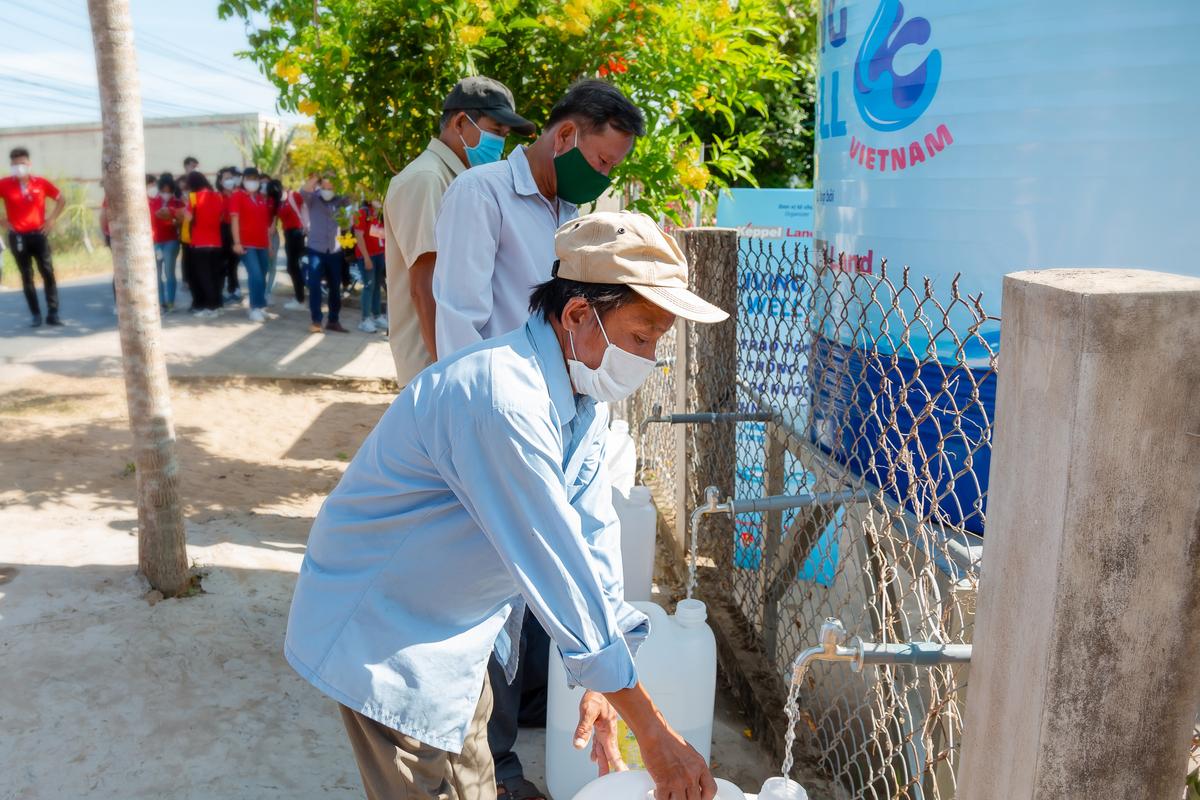 Locals in Ben Tre province collecting clean water from the water filtration system provided by Keppel as part of the Living Well initiative (Photo: Keppel Land)
Keppel Land, a wholly-owned subsidiary of Keppel Corporation, has been in Vietnam since the early 1990s and is one of the largest foreign real estate investors in the country. For the past three decades, Keppel Land's corporate social responsibility campaigns have focused on environmental stewardship, especially on fighting climate change, as well as social responsibility.
Through the Living Well initiative, Keppel is playing a part in combating the impact of climate change and improving access to clean water, in line with the United Nations Sustainable Development Goals.
Sources:
(1) https://www.worldbank.org/en/news/feature/2022/11/11/half-a-world-apart-vietnam-and-the-sahel-face-climate-fueled-food-challenges
(2) https://phongchongthientai.mard.gov.vn/Pages/vuot-qua-mua-han-man-nhat-lich-su-nhung-bai-hoc-cho-hien-tai-tuong-lai.aspx
(3) https://nhandan.vn/han-man-som-de-doa-hang-tram-nghin-ha-lua-post733519.html
(4) Report by CGIAR Research Centers in Southeast Asia
(5) https://e.vnexpress.net/news/news/salinity-arrives-sooner-than-expected-in-mekong-delta-4552816.html