A groundbreaking ceremony for Celesta Rise, a project jointly developed by Keppel Land and Phu Long, was held on 15 July 2022. Celesta Rise, which is the first phase of the 6.2-hectare CELESTA City located in Saigon South, benefits from the arterial traffic system that has been in development over the past few years, as well as the key amenities in proximity, including offices, shopping malls, educational institutions and hospitals. The development attracted much attention from homebuyers during its launch event and has become one of the most sought-after projects in the market.
Speaking at the event, Mr Alvin Lee, General Director of Phu Loc Real Estate Investment Joint Stock Company, the investor of Celesta Rise said, "Celesta Rise will bring new inspiration to the everyday life of its residents, who will be surrounded by the serenity of nature and the luxuries of urban living. We are confident that the thoughtfully-designed homes and myriad amenities of this project will meet the needs of discerning homebuyers."
When completed, Celesta Rise will feature 923 premium units in one-, two- and three-bedroom configurations, street-front units spread across five towers, as well as more than 40 curated facilities and vibrant spaces. The main contractor appointed for Celesta Rise is Hoa Binh Construction Group which has a strong track record in building large-scale projects.
Here are some highlights of the event.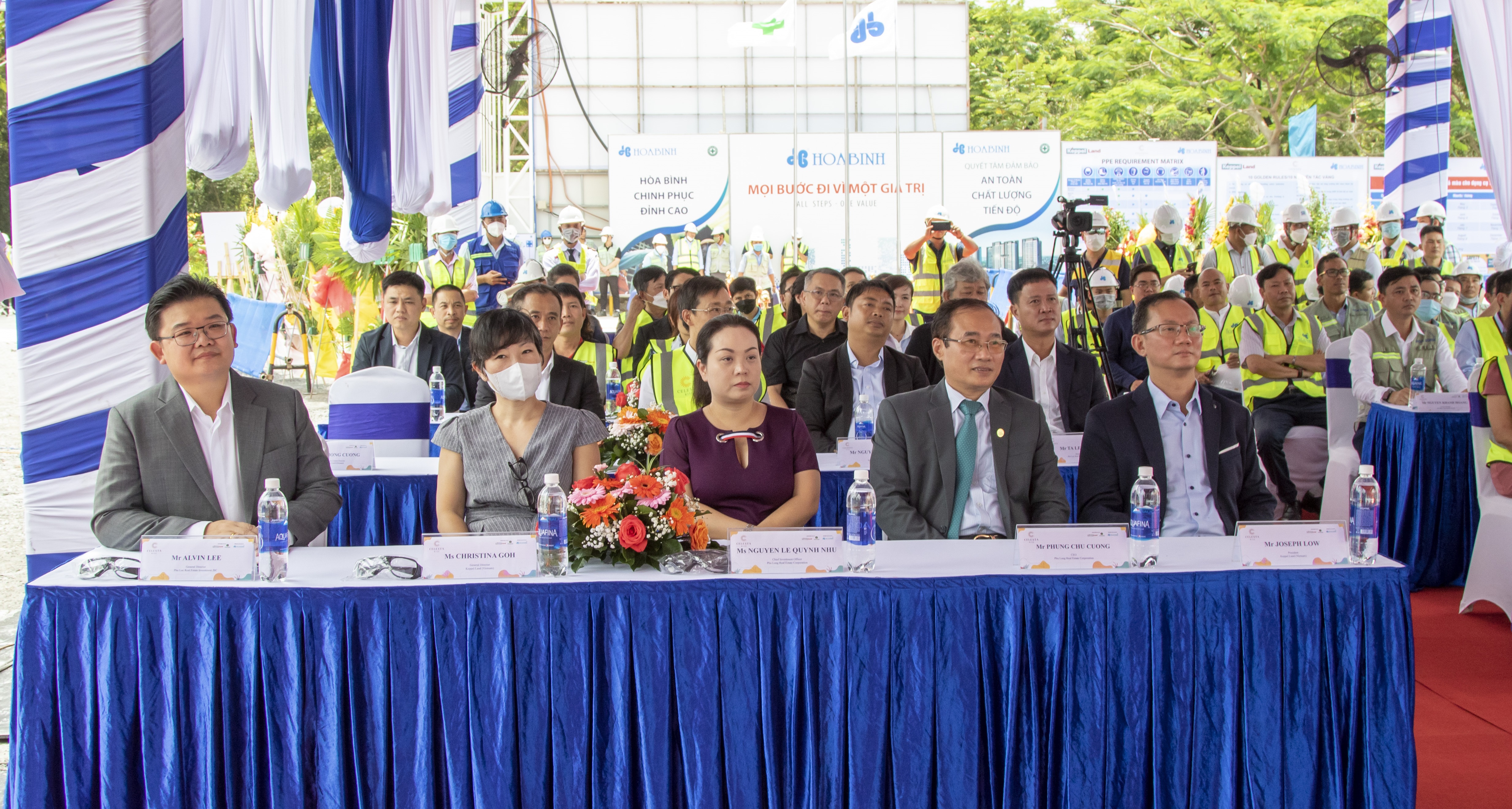 Distinguished guests at Celesta Rise's groundbreaking ceremony. From right: Mr Joseph Low, President (Vietnam) of Keppel Land, Mr Phung Chu Cuong, CEO of Phu Long Real Estate Corporation, Ms Nguyen Le Quynh Nhu, Chief Investment Officer, Phu Long Real Estate Corporation, Ms Christina Goh, General Director of Keppel Land (Vietnam), and Mr Alvin Lee, General Director of Phu Loc Real Estate Investment Joint Stock Company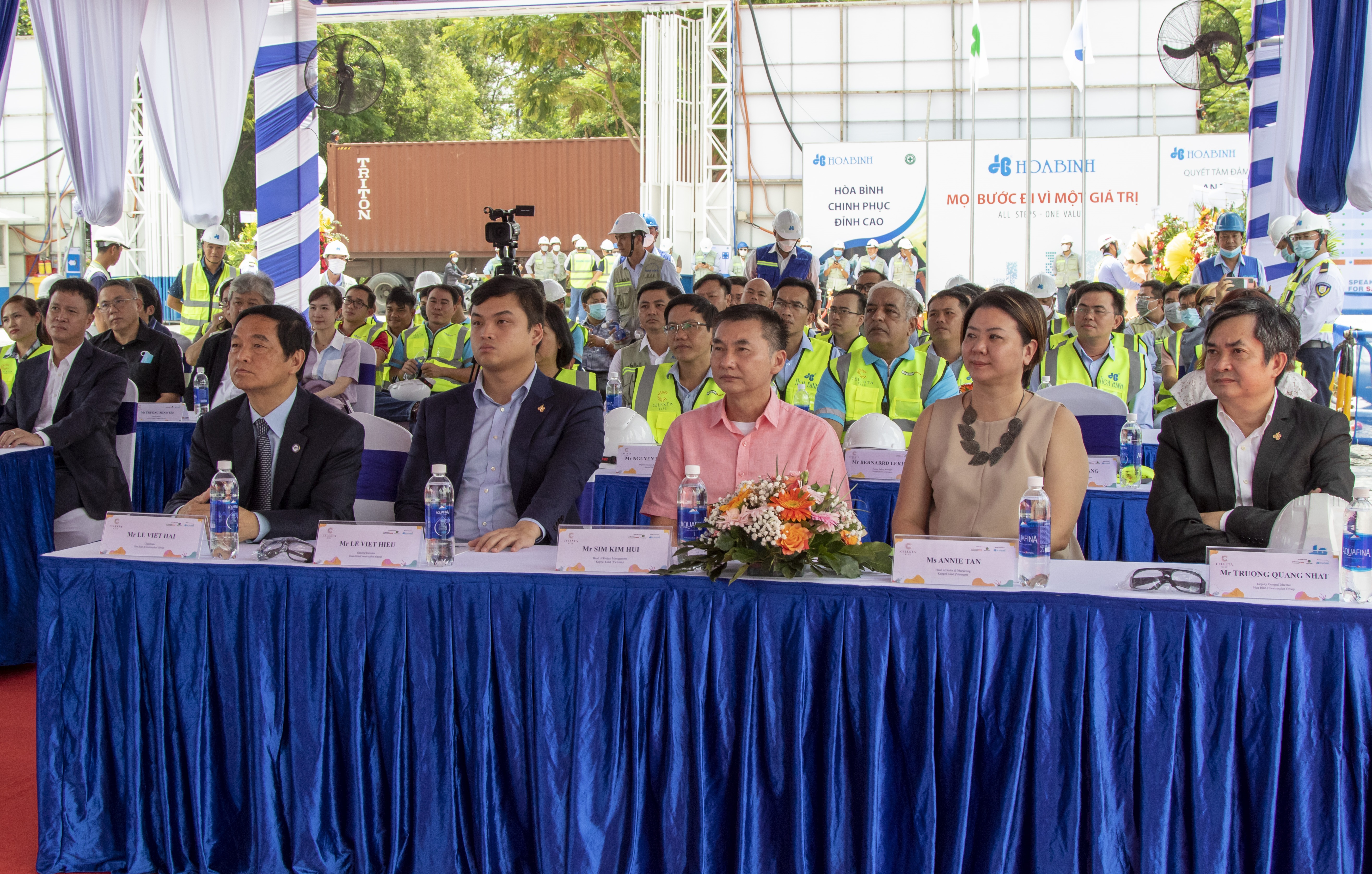 Distinguished guests at Celesta Rise's groundbreaking ceremony. From left: Mr Le Viet Hai, Chairman of Hoa Binh Construction Group, Mr Le Viet Hieu, General Director of Hoa Binh Construction Group, Mr Sim Kim Hui, Head of Project Management of Keppel Land (Vietnam), Ms Annie Tan, Head of Sales & Marketing of Keppel Land (Vietnam) and Mr Truong Quang Nhat, Deputy General Director of Hoa Binh Construction Group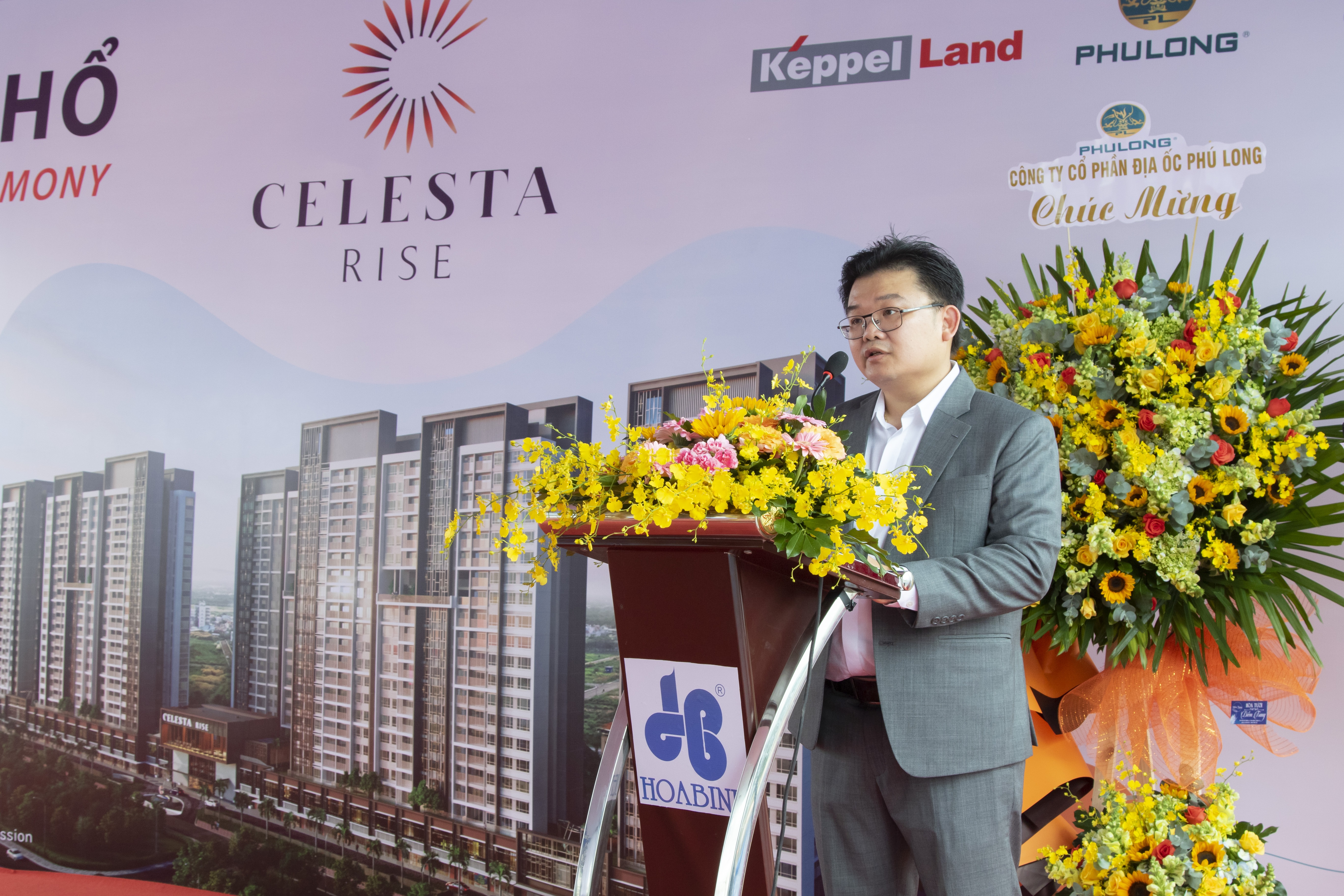 Mr Alvin Lee, General Director of Phu Loc Real Estate Investment JSC, the investor of Celesta Rise project, delivered the opening speech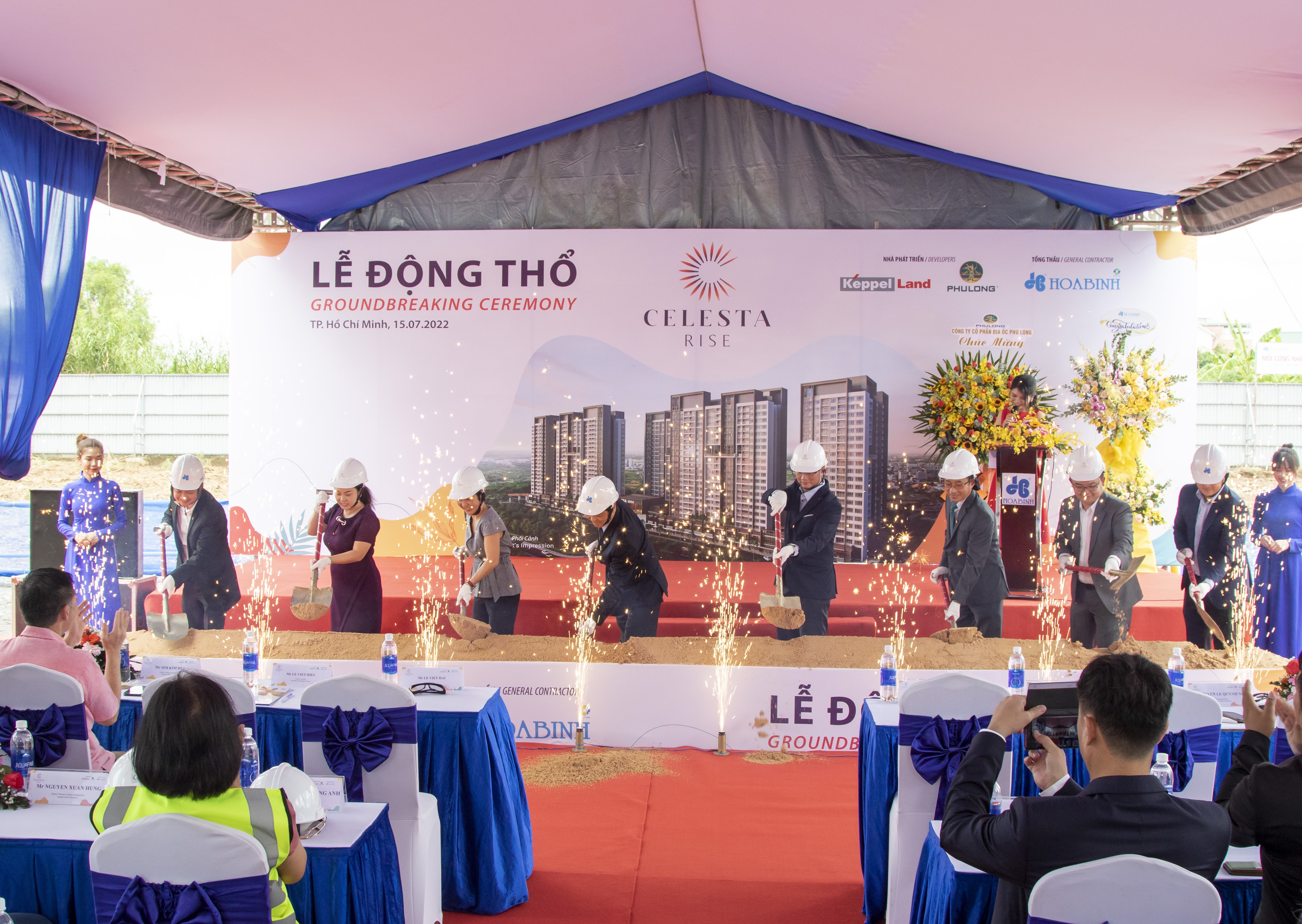 Representatives from Keppel Land, Phu Long and Hoa Binh participated in the Celesta Rise groundbreaking ceremony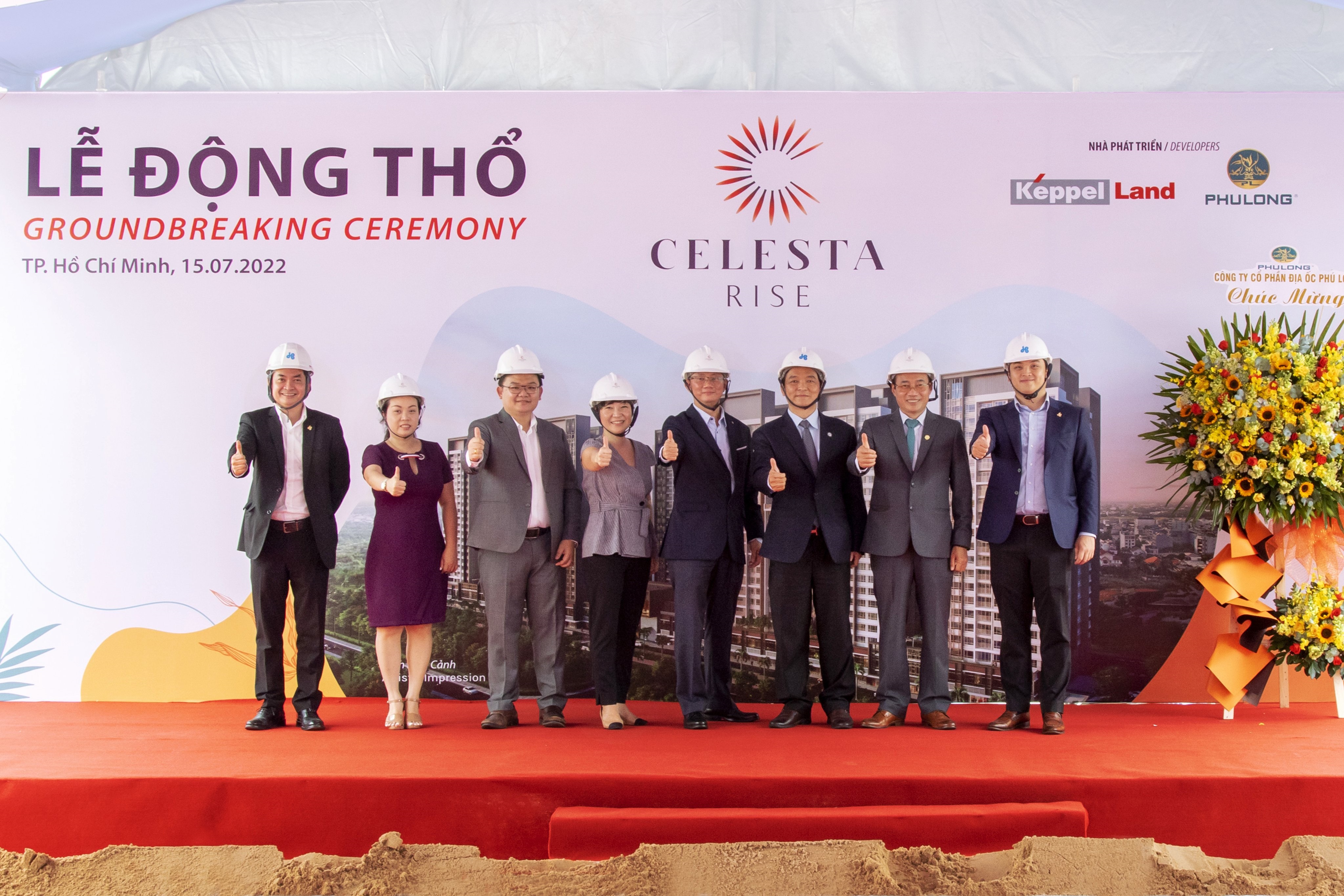 Representatives from Keppel Land, Phu Long, and Hoa Binh celebrated the groundbreaking of Celesta Rise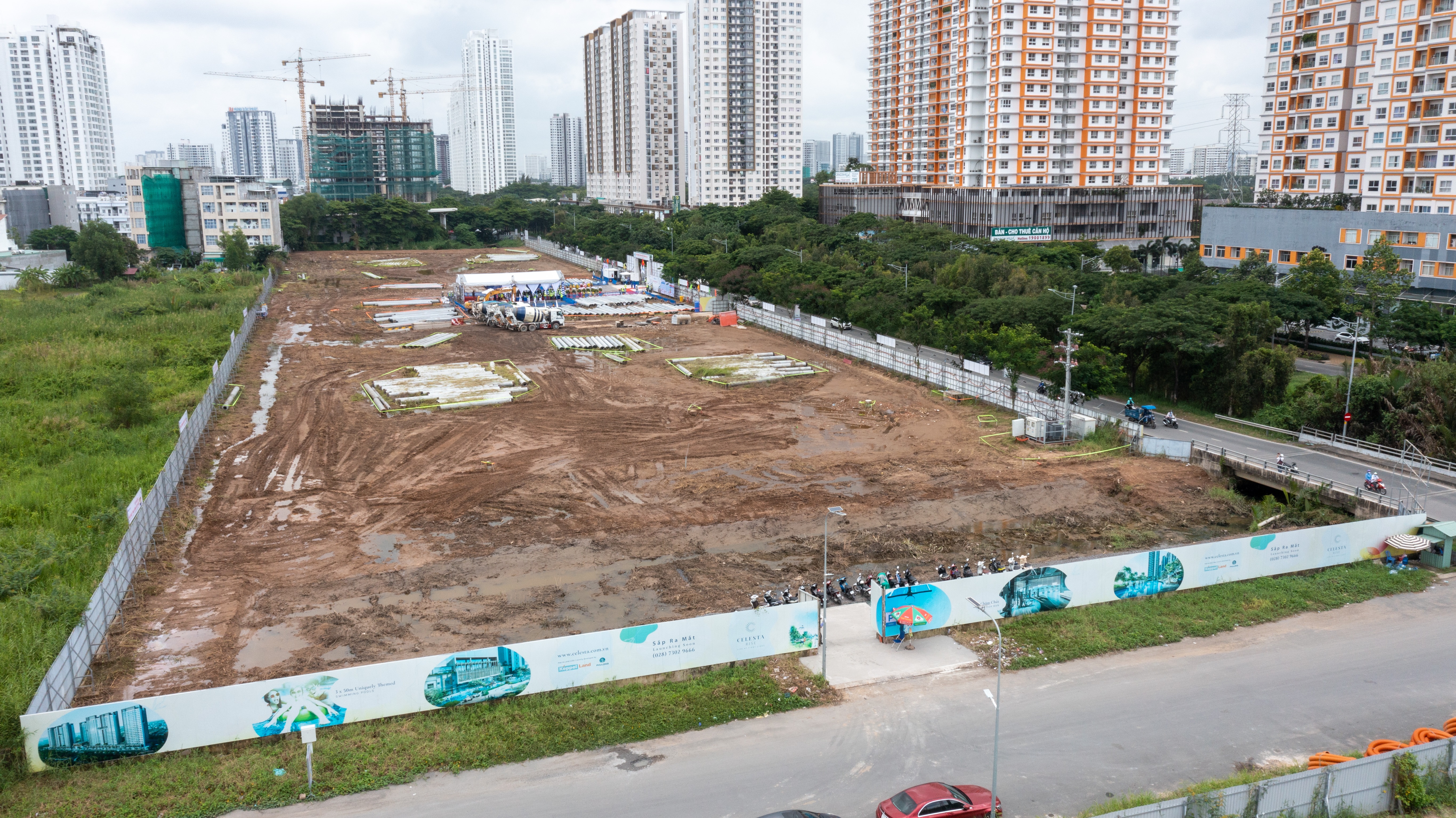 Aerial view of the Celesta Rise site project, which will be constructed by Hoa Binh