In line with Keppel Land's commitment to contribute to communities wherever it operates, the company continued its support of the "Nang Buoc Thu Khoa" scholarship programme for the second consecutive year. This is part of the annual Fund for Young Talents of Vietnam programme organised by local newspaper Tien Phong which supports top students with financial difficulties who are pursuing their studies at leading local universities.
On Sunday, 26 December 2021, Mr Joseph Low, President (Vietnam), Keppel Land, together with other representatives from Keppel Land, presented scholarships to 15 students who had achieved the highest grades among their cohort in the entrance exams for their respective universities. The beneficiaries are between 18 to 22 years old and are from the rural areas of Central and South Vietnam.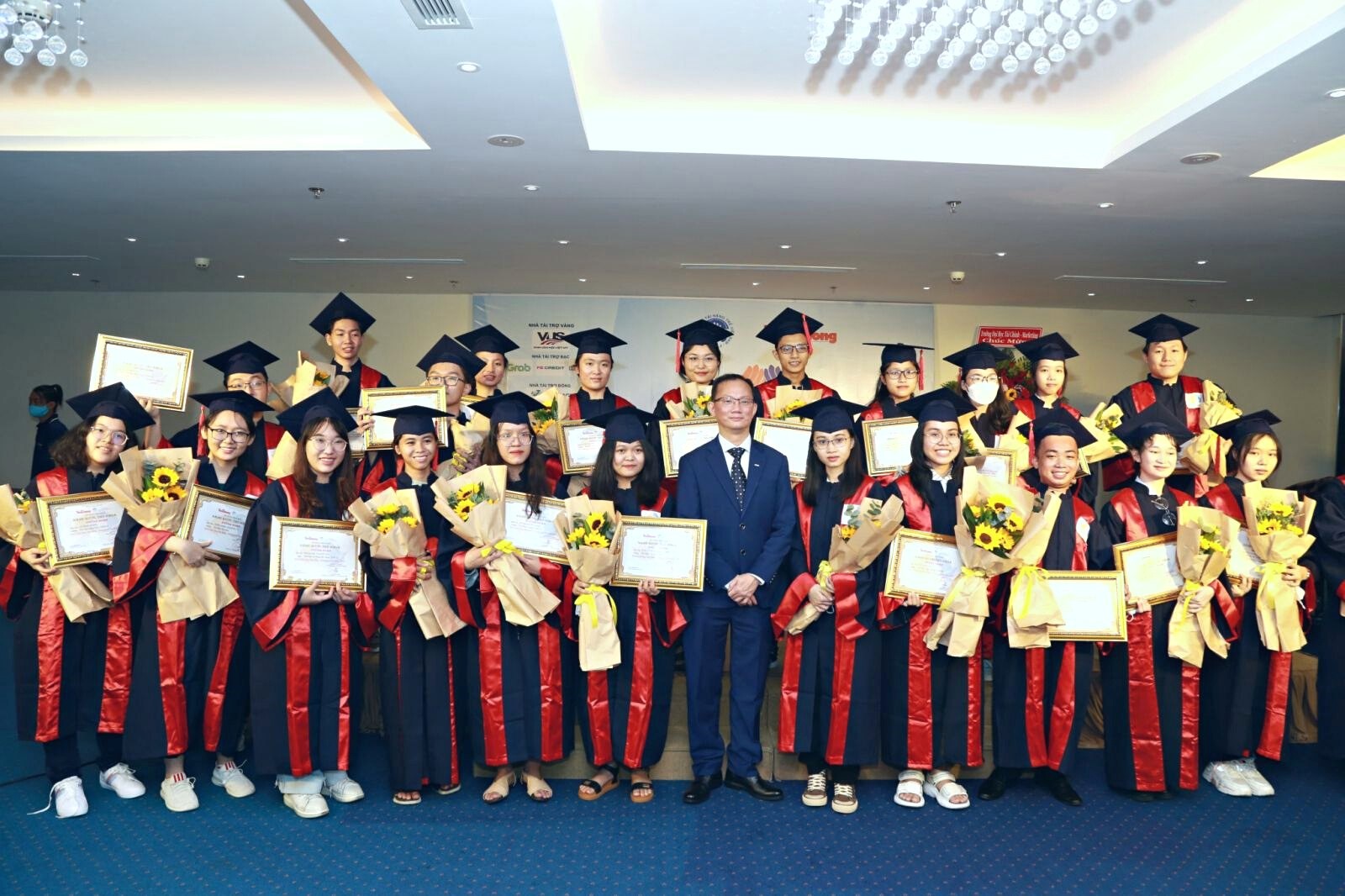 Mr Joseph Low (centre, in blue suit) presented the scholarships to students at Nang Buoc Thu Khoa 2021 (Valedictorian Scholarships).
In line with Keppel's focus on supporting education and caring for the underprivileged, Keppel Land has been supporting educational initiatives in Vietnam since 2011. The company has awarded a total of 75 scholarships to students across the country to date.