Over 270 units of blood were donated to the Ho Chi Minh City Blood Transfusion and Hematology Hospital at a blood donation drive held yesterday at Saigon Centre, Keppel Land's mixed-use development in Ho Chi Minh City. The drive was jointly organised by Keppel Land Vietnam, Saigon Centre and Ben Nghe Ward and saw the participation of about 200 Keppel Land staff and tenants.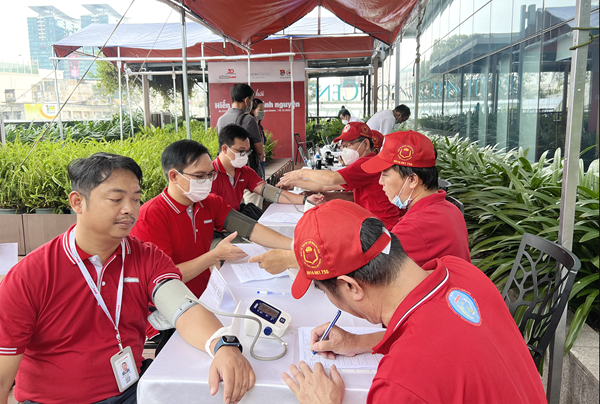 Keppel Land staff undergoing a health check before donating blood
Every year, Vietnam needs at least two million units of blood for emergency aid, medical treatment, and as reserves. Keppel Land's blood donation drive at Saigon Centre seeks to engage staff and tenants to rally together and give back to the community.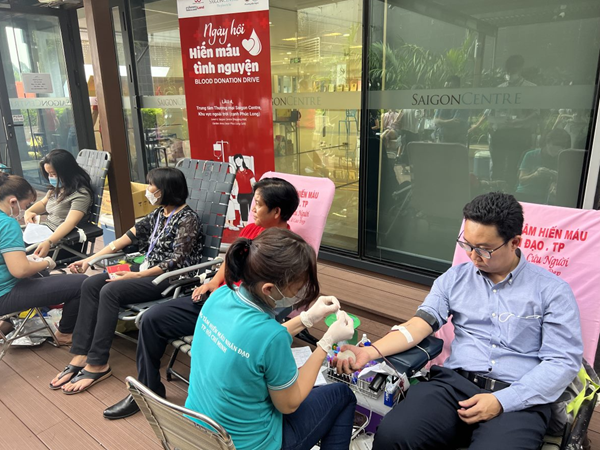 Keppel Land staff and tenants participate in a blood donation drive at Saigon Centre.
Nguyen Quang Minh, Deputy Operations Manager at Keppel Land Vietnam and one of the first staff to register for the blood donation drive, said, "This is my fourth time donating blood and I am encouraged to see so many other Keppel Land staff and tenants participate in today's drive too. It feels good knowing that we can potentially help others who are in need, and do our part in giving back to the community."
Ms Truong Hong Anh, President of the Red Cross Society of Ben Nghe Ward, said, "It is encouraging to see the positive turnout at the blood donation drive held at Saigon Centre, as it reflects the spirit of generosity and empathy that our community has for those in need."
Keppel Land believes in caring for and uplifting communities wherever we operate. In the past three years, Keppel Land has contributed nearly VND13 billion to Vietnam's society through impactful initiatives, including a donation in support of Vietnam's nationwide efforts to fight the COVID-19 pandemic. In April 2022, Keppel Land, leveraging Keppel Infrastructure's expertise in water solutions, launched the Living Well initiative to provide water filtration systems that offer about 20,000 villagers in Ben Tre province better access to clean drinking water. The company also raised public awareness about environmental protection and climate action through the Green Sculpture Competition and Exhibition and the Tree Planting programme in July 2022.