Local communities in the Dai Hoa Loc and Bao Thuan communes in Ben Tre province, Vietnam, are struggling for freshwater, due to the annual drought and saltwater intrusion.
The Living Well initiative, sponsored by Keppel Land, sees the introduction of water filtration systems which produces clean water daily for domestic use for two communes in the Ben Tre province.
Ben Tre province struggles to obtain daily freshwater due to saltwater intrusion
"The drought and saltwater intrusion normally starts in the first month of the Lunar calendar and lasts until the rainy season comes." said Ms Nguyen Thi Mong Tuyen, Vice Chairwoman of the Bao Thuan Commune People's Committee.
Located in Ba Tri District along the coast, the Bao Thuan commune is among the areas hardest hit by rising sea levels and increasing soil salinity in Ben Tre.
In 2020, Ben Tre was hit by the worst drought in history, which destroyed 41,900 hectares of rice fields and over 6,600 hectares of fruit orchards. As a result, some 96,000 families are struggling to obtain water for their daily needs. During the dry season, many locals in Ben Tre lack freshwater because of the saltwater intrusion and were required to purchase it for as much as VND50,000 per cubic meter.
This year, the situation has not improved.
"The local people are struggling daily due to lack of freshwater. There is not enough tap water for everyone in the Bao Thuan commune. For domestic use, they have to fetch water from other villages, or collect water contaminated with aluminum from the channels and purify it before using," Ms Tuyen said.
Around 30 kilometres from the Bao Thuan commune, Dai Hoa Loc commune (Binh Dai district, Ben Tre province) has the same situation.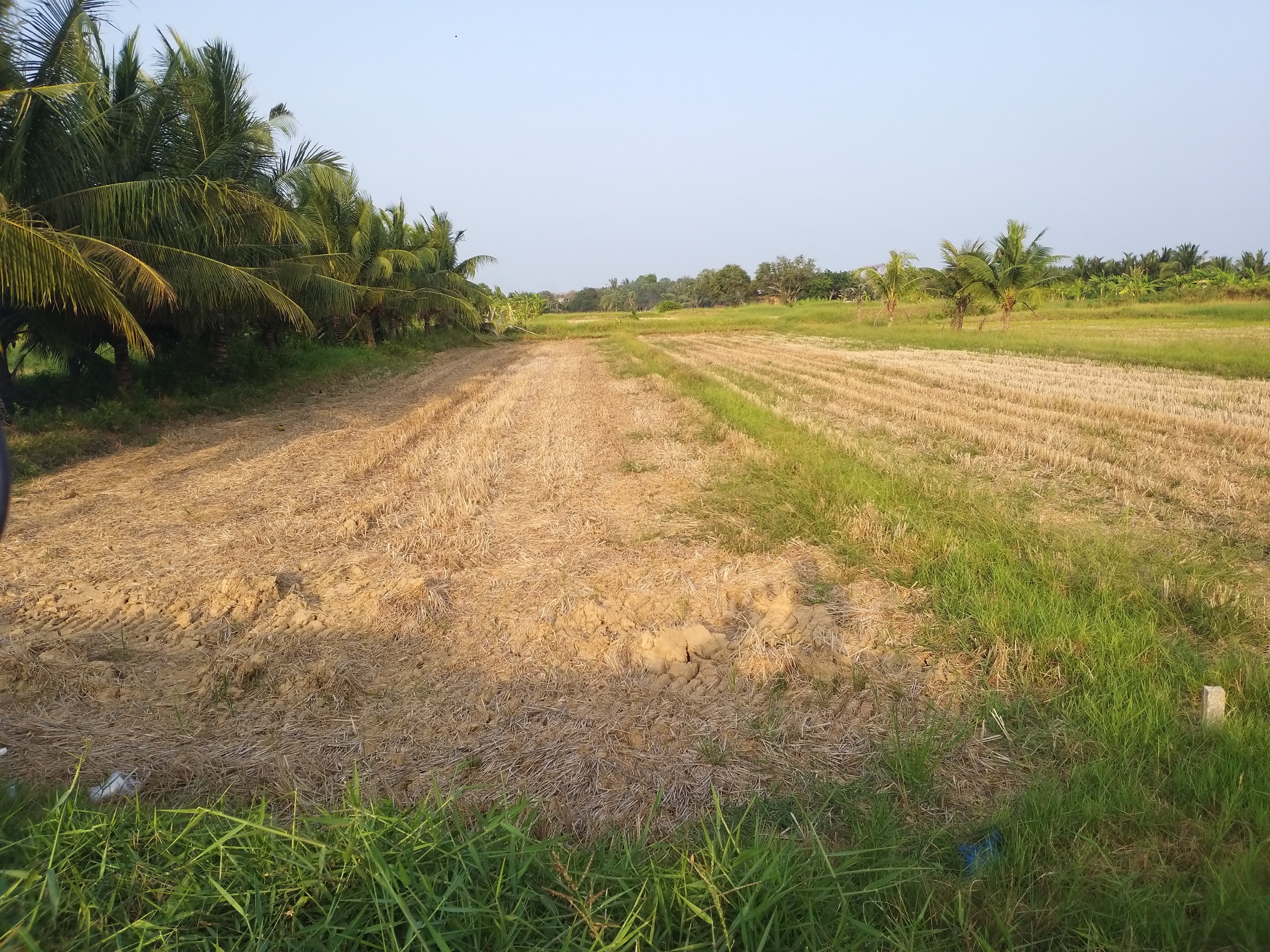 Ben Tre has been affected severely this year by the drought and saltwater intrusion. (Source: Tien Phong Newspaper)
"Due to the severe drought and saltwater intrusion, people in Binh Dai District in general, and in Dai Hoa Loc commune in particular, have been struggling daily because of lack of freshwater," said Mr. Vo Van Hong, Secretary of Dai Hoa Loc Commune People's Committee, Binh Dai District, Ben Tre Province.
This year, drought and saltwater intrusion have impinged on the lives, health, and economies of more than 8,000 local people in this area.
Keppel Land brings clean water to Ben Tre province
Ben Tre province's People's Committee, together with communities, individuals and businesses, have been looking into measures to cope with saltwater intrusion. Among the businesses that have come forward, Keppel Land has launched the Living Well initiative which will see the installation of water filtration systems to provide clean water for the local people in Bao Thuan commune, Ba Tri district and Dai Hoa Loc commune, Binh Dai district.
The project was started last year with planning and inspections to determine where and how the water filtration systems would be installed before the actual installation is undertaken and tested.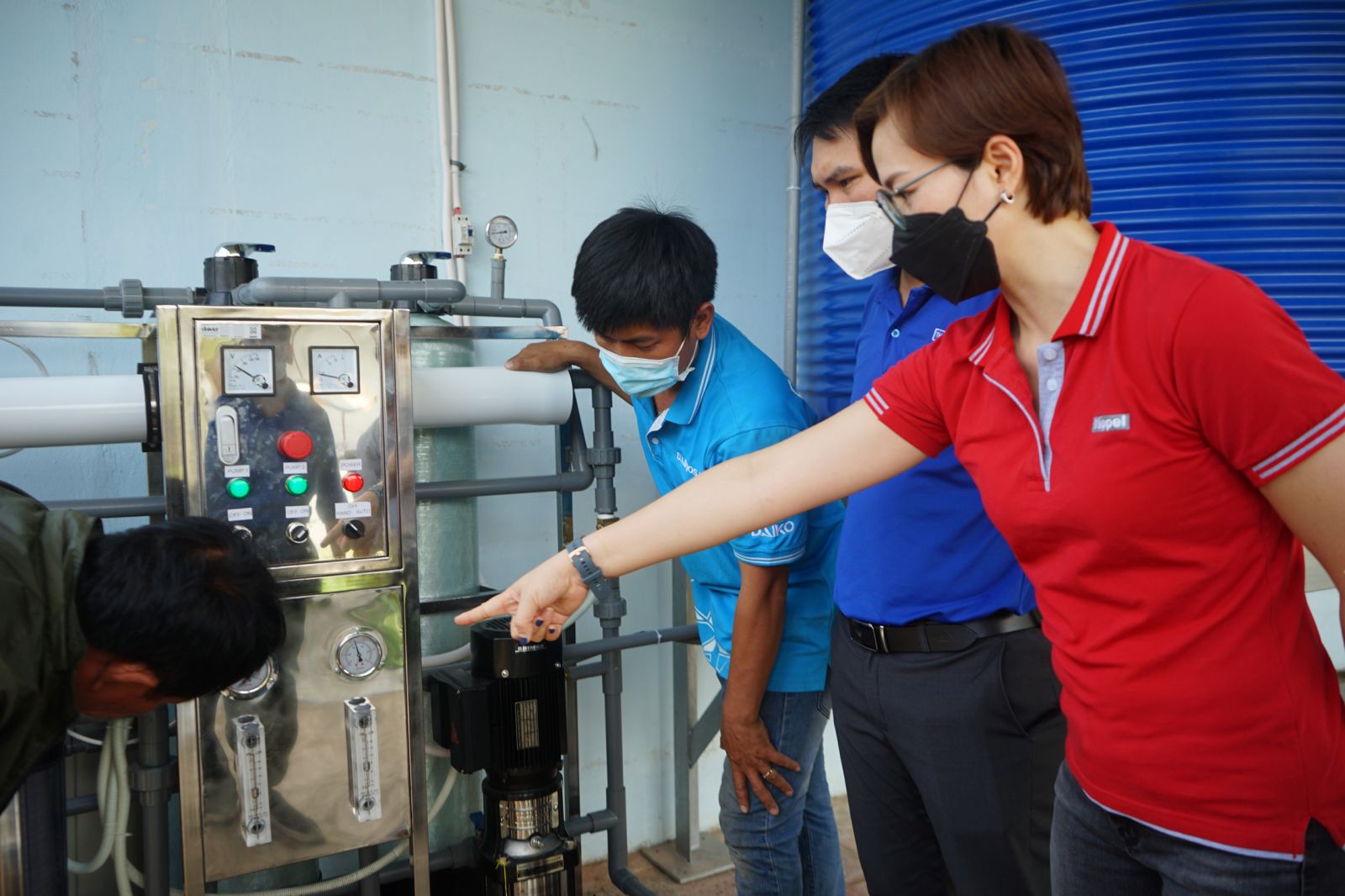 Keppel Land Vietnam and the local authorities evaluating the performance of the water filtration system.
Sponsored by Keppel Land, the water filtration systems are able to produce 6,000 litres of clean water a day for domestic use for each commune. The systems are expected to be handed over to the authorities of Bao Thuan and Dai Hoa Loc communes on April 26, 2022 for management and maintenance.
Starting off in Ben Tre, the Living Well project, organised in collaboration with Keppel Infrastructure and Tien Phong Newspaper, is estimated to touch the lives of nearly 20,000 local villagers in Bao Thuan and Dai Hoa Loc communes.
2022 marks the 30th anniversary of Keppel Land in Vietnam. Living Well is part of a series of activities to commemorate this occasion, and also reflects Keppel Land's effort to contribute to the sustainable development of Vietnam, as well as engage with and contribute to local communities. In the future, Keppel Land plans to carry out this project in other parts of Asia where there are communities in need of clean water.