On 6 April 2023, in conjunction with All People's Voluntary Blood Donation Day, over 200 donors, including Keppel Land Vietnam staff and tenants, participated in a blood donation drive at Sedona Suites, Keppel's premier serviced residences. The drive was jointly organised by Keppel Land Vietnam, Saigon Centre, Sedona Suites and Ben Nghe Ward.
Over 300 units of blood were donated to the Ho Chi Minh City Blood Transfusion and Hematology Hospital through the blood donation drive. This amount has the potential to save over 900 lives.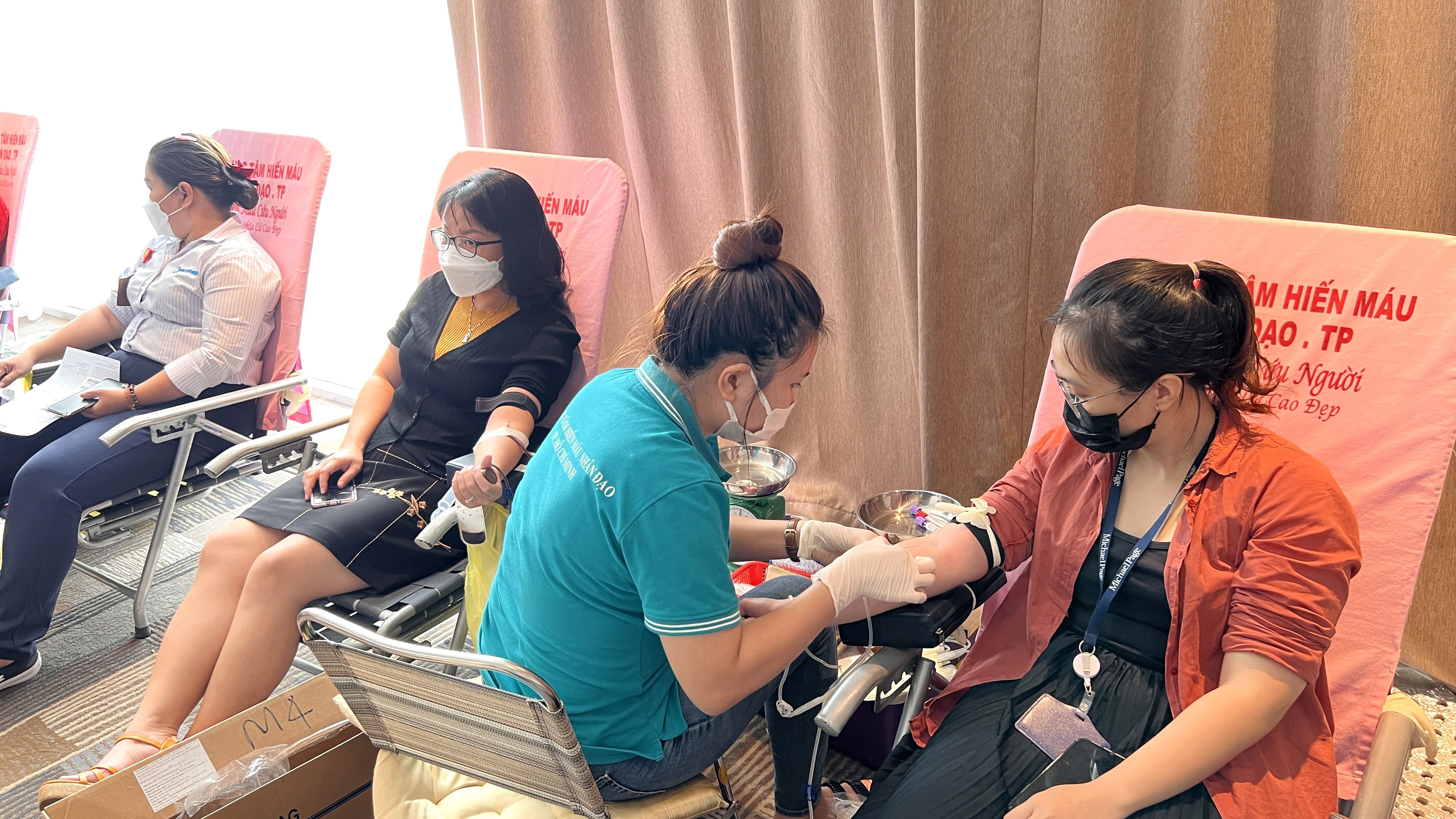 Chau Hoan Bao Tran (right) from Michael Page Vietnam, a tenant of Saigon Centre, said, "This is my 10th time participating in a blood donation drive. By taking part in the event organised by Keppel Land Vietnam, I hope to encourage more people to donate blood as it is a meaningful cause which is safe for healthy adults! Donating blood not only allows you to help others, but it also benefits the health of the donors. So, why hesitate?"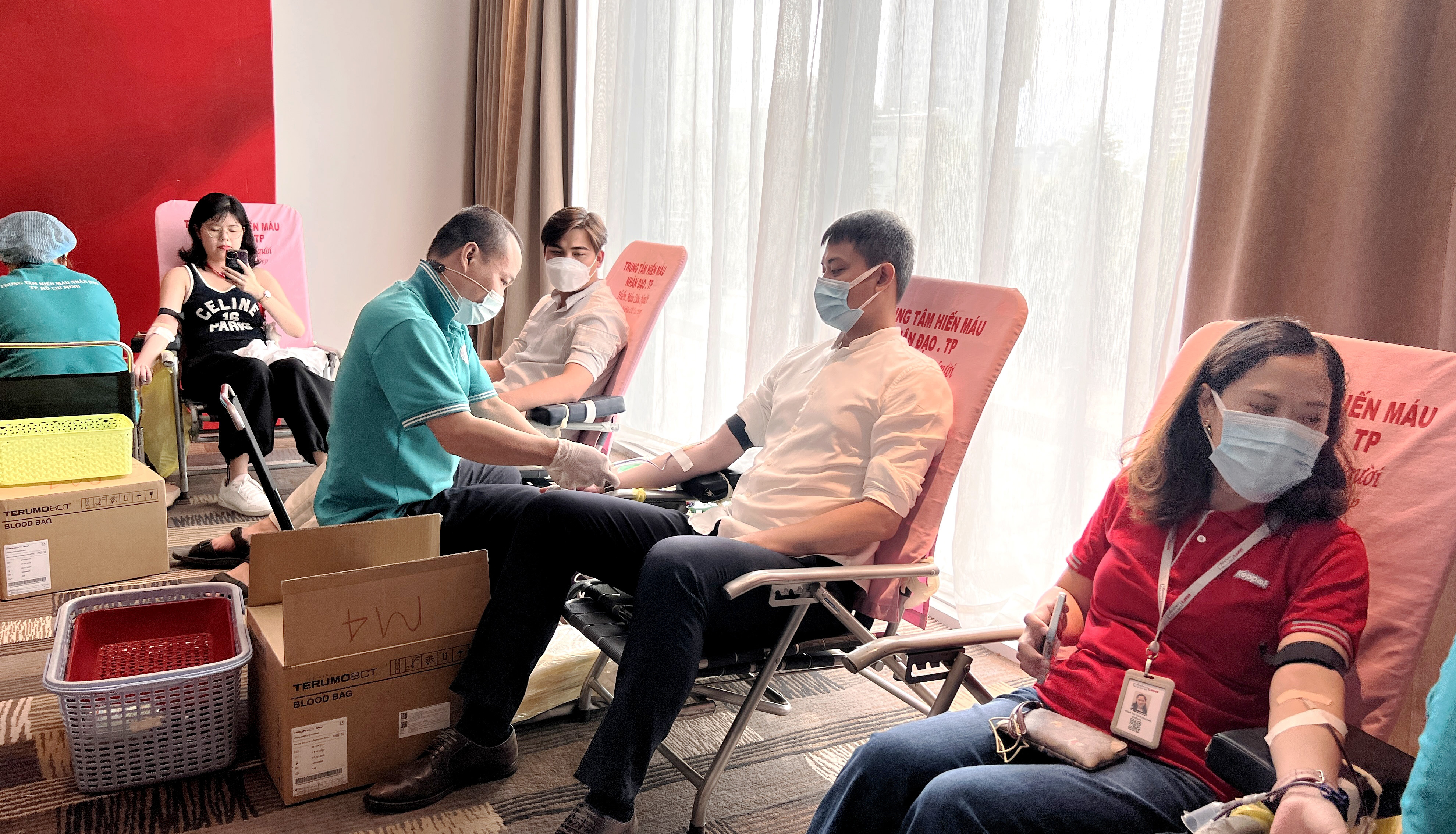 Steve Ang (white shirt, middle), Senior Manager, Keppel Land Vietnam, said, "I've been fortunate to be a past recipient of blood transfusion from others. Now that I am healthy and well, this blood donation is the least I can do to repay the kindness forward."
Ms Truong Hong Anh, President of the Red Cross Society of Ben Nghe Ward, highlighted the positive impact of the drive. She strengthened, "The blood donation drive organised by Keppel Land Vietnam has become an annual event that receives great response from the donors. We were delighted that through this event, we can help people in need and save more lives."
Last year, the blood donation drive, jointly organised by Keppel Land Vietnam, Saigon Centre and Ben Nghe Ward, saw the participation of 200 Keppel staff and tenants of Saigon Centre. Over 270 units of blood were collected, an amount which could go towards saving over 800 lives.
Keppel is committed to uplifting the communities wherever it operates. In 2021, Keppel donated a total of VND7.4 billion to support Vietnam's nationwide efforts to fight the COVID-19 pandemic.
Keppel has also supported needy children through meaningful programmes over the years. These include the annual Grant-A-Wish initiative for underprivileged children in shelter homes during Christmas. During the COVID-19 pandemic restrictions, Keppel equipped three shelter homes with video conferencing equipment to enable the children's online learning and engagement with Keppel Volunteers.
Recently, in March, the Keppel Group, represented by Keppel Land and Keppel Infrastructure, launched the Living Well initiative to provide water filtration systems that offer over 20,000 villagers in Tien Giang province better access to clean drinking water.
Over the past three decades, Keppel has given back to the community through various outreach activities, and through such efforts, aims to improve the quality of life of local communities as well as contribute to the sustainable development of Vietnam.
Look at some highlights from the blood donation drive.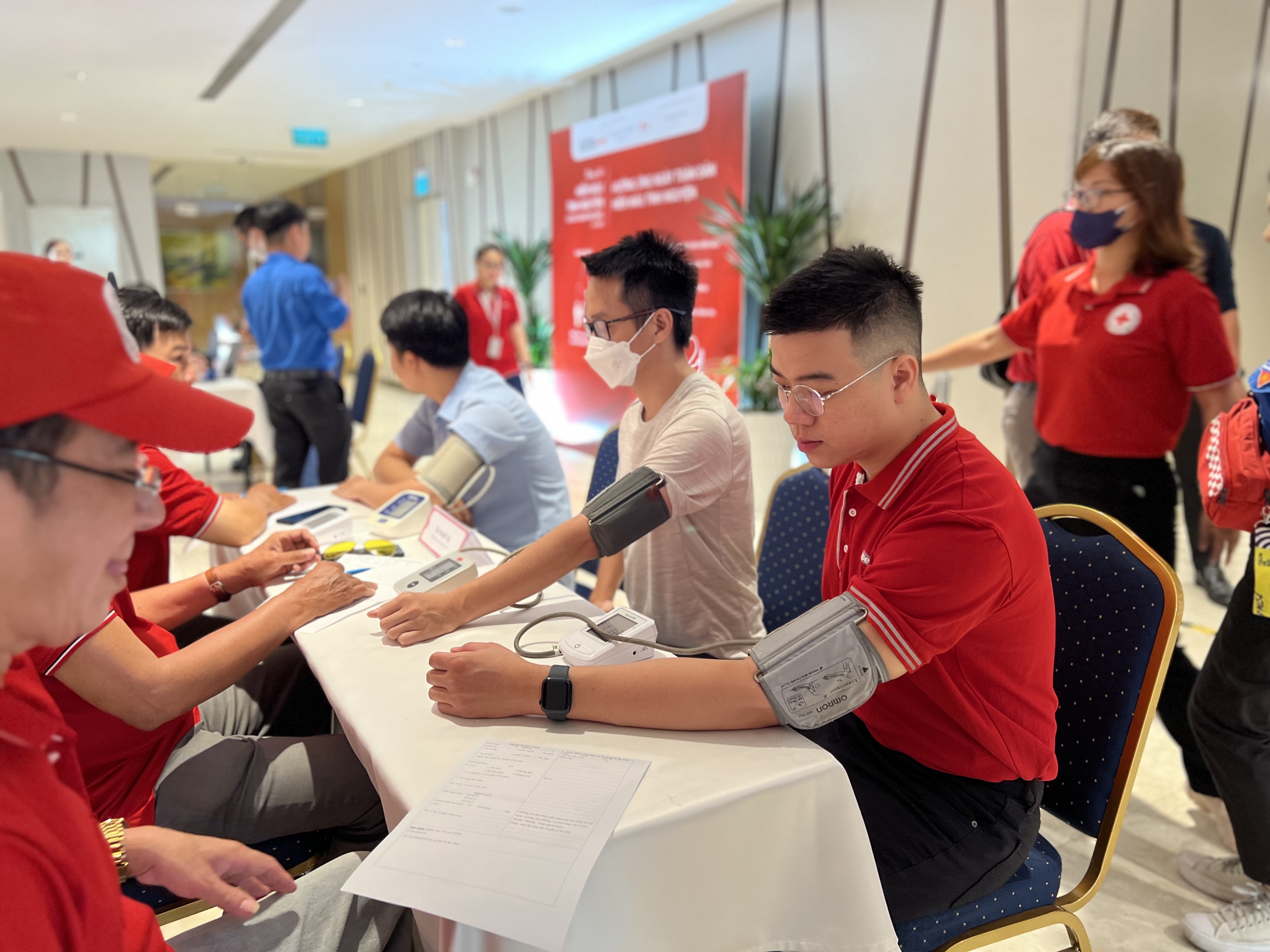 The donors taking blood pressure screening before blood donation.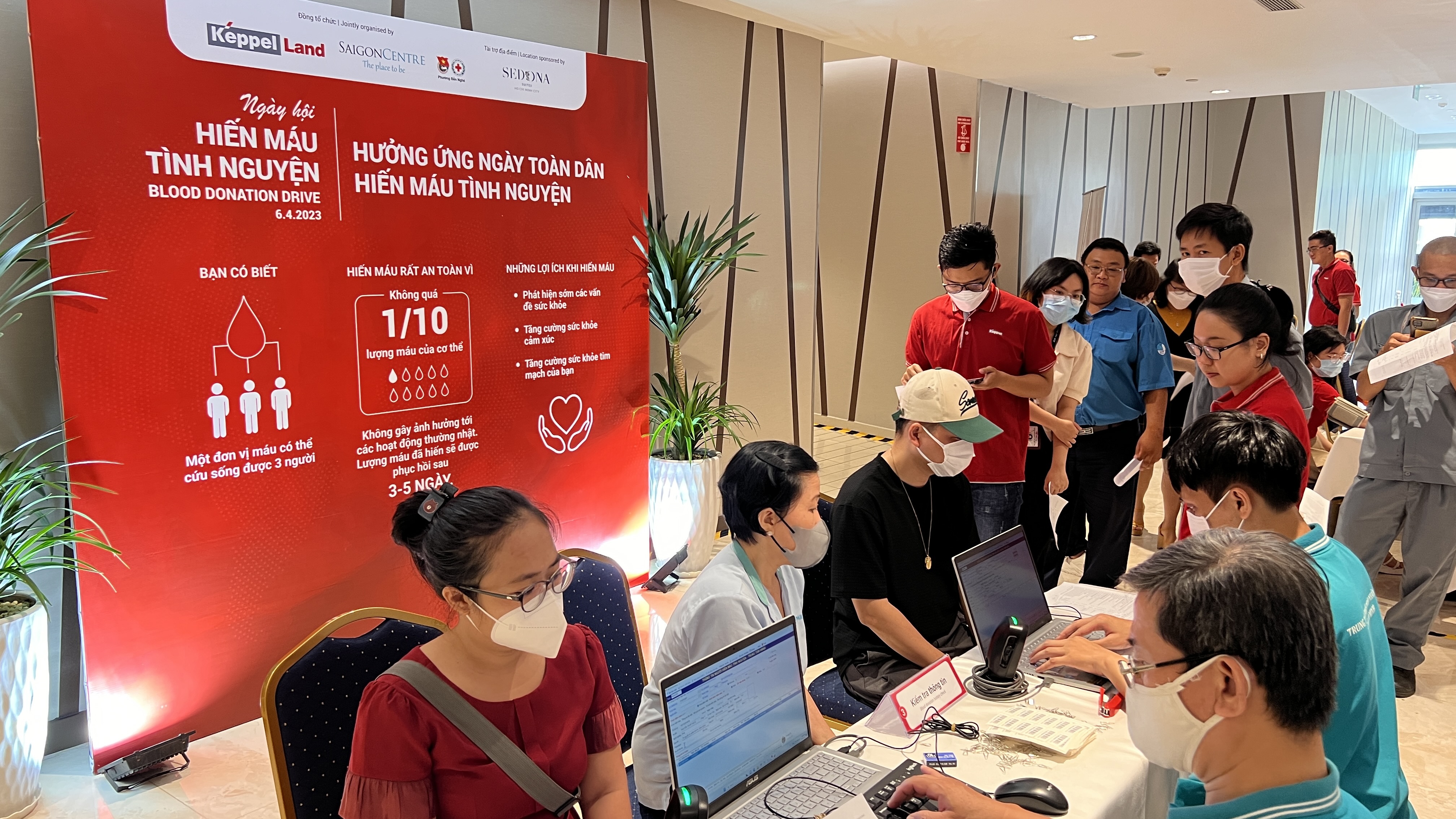 The donors at the blood donation drive.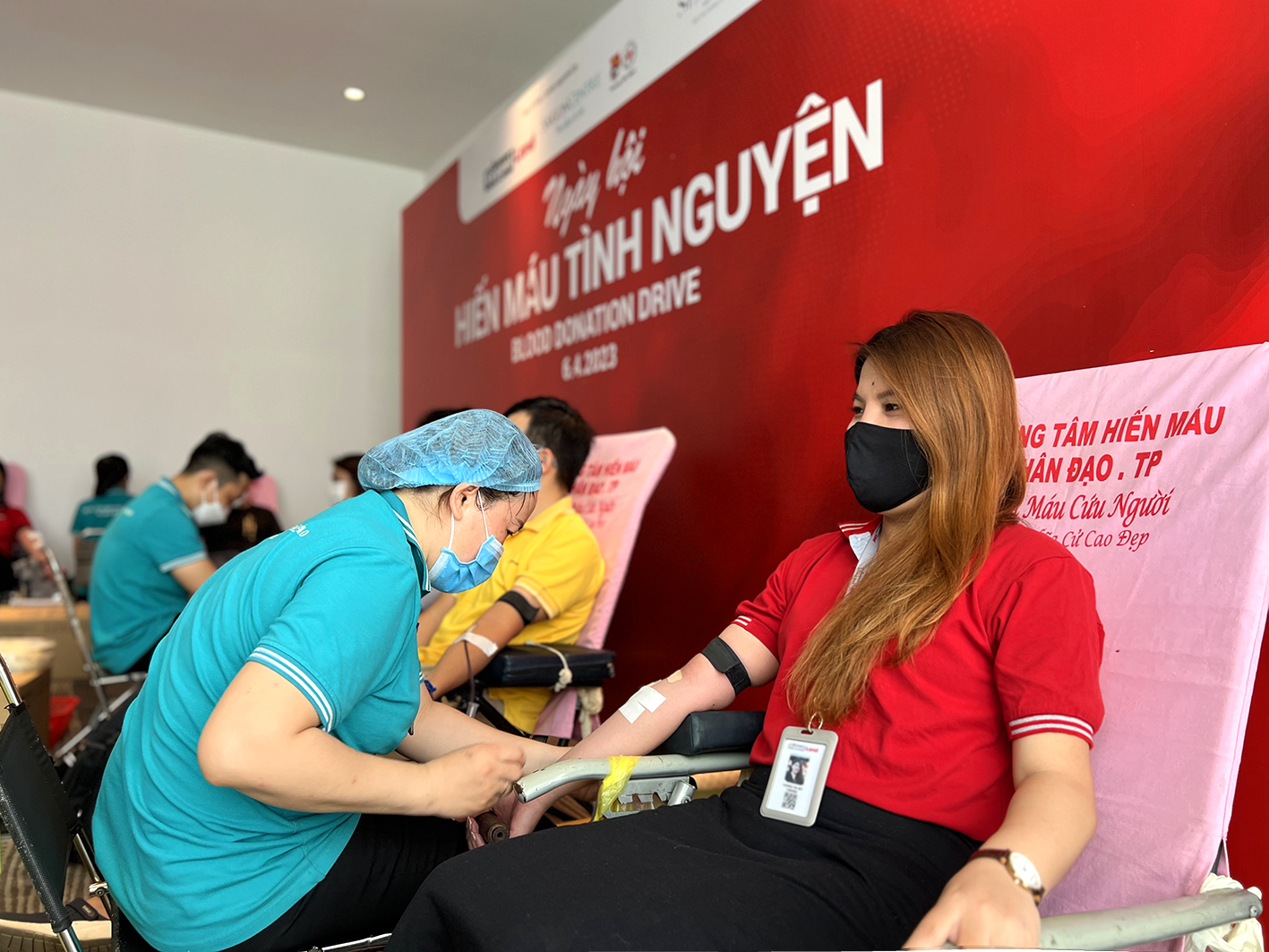 A Keppel volunteer at the blood donation drive.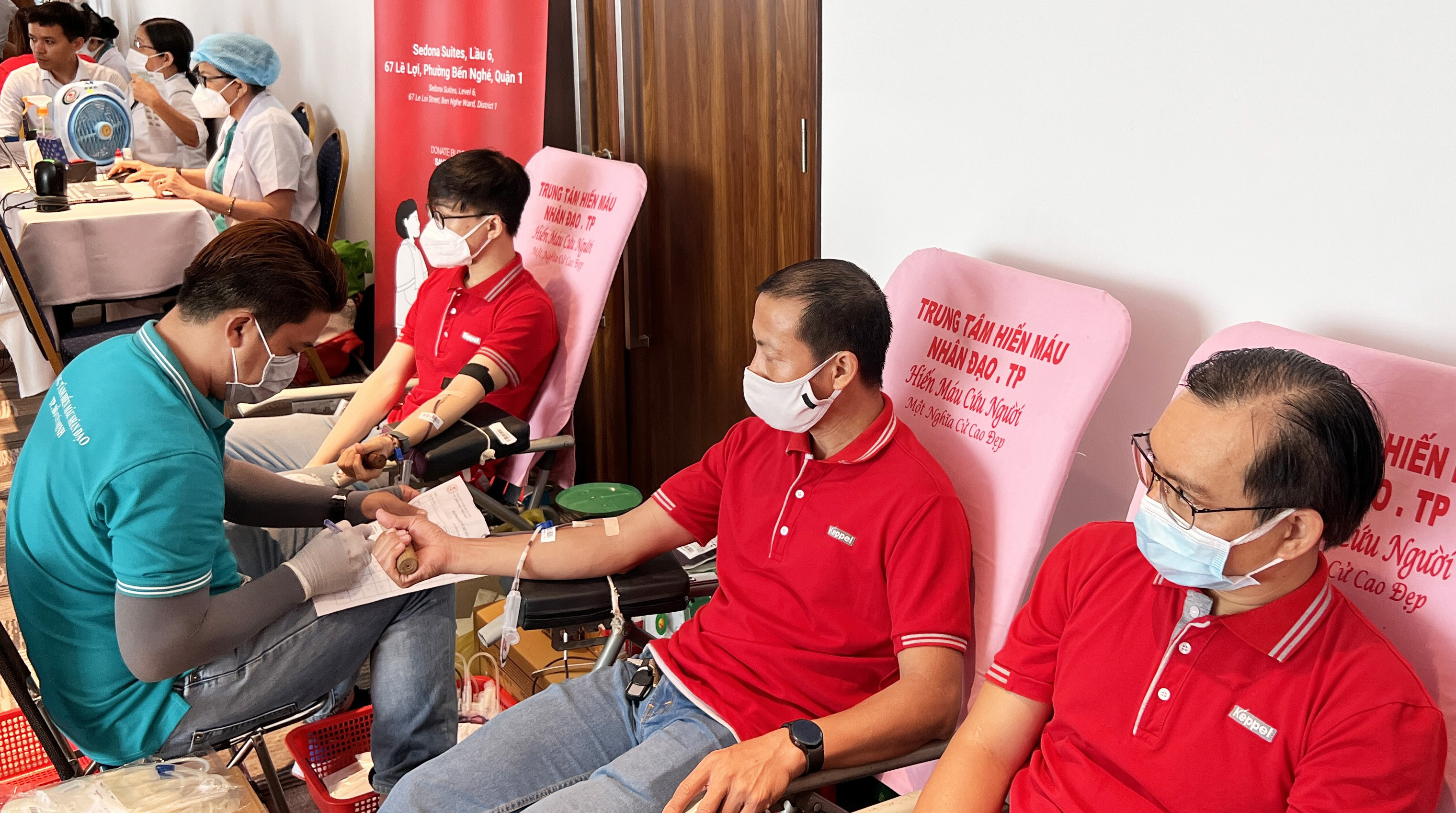 Keppel Volunteers at the blood donation drive.