The consequences of climate change, including drought and saltwater intrusion, have threatened the lives of millions of people in Mekong Delta, Vietnam. Governments, communities and businesses in Vietnam including Keppel Land Vietnam - have already begun taking action to manage the impact of climate change.
Climate change threatens the lives of millions of people in the Mekong Delta
Global climate change has unleashed visible effects on the environment. It leads to not only rising temperatures but also extreme weather events, including floods from rising sea levels, increasing soil salinity/saltwater intrusion near the coasts and drought brought on by a seasonal decrease in rainfall. In Vietnam, the lives of millions of people in the Mekong Delta area, a low-lying coastal region, have been threatened by this environmental deterioration.
Located in the southwestern of Vietnam, the Mekong Delta area is the vital agricultural and aquaculture hub of Vietnam and home to over 20 million people. Saltwater intrusion destroys crops and affects the supply of freshwater for the local people of five Mekong Delta provinces, including Long An, Soc Trang, Tien Giang, Kien Giang and Ben Tre.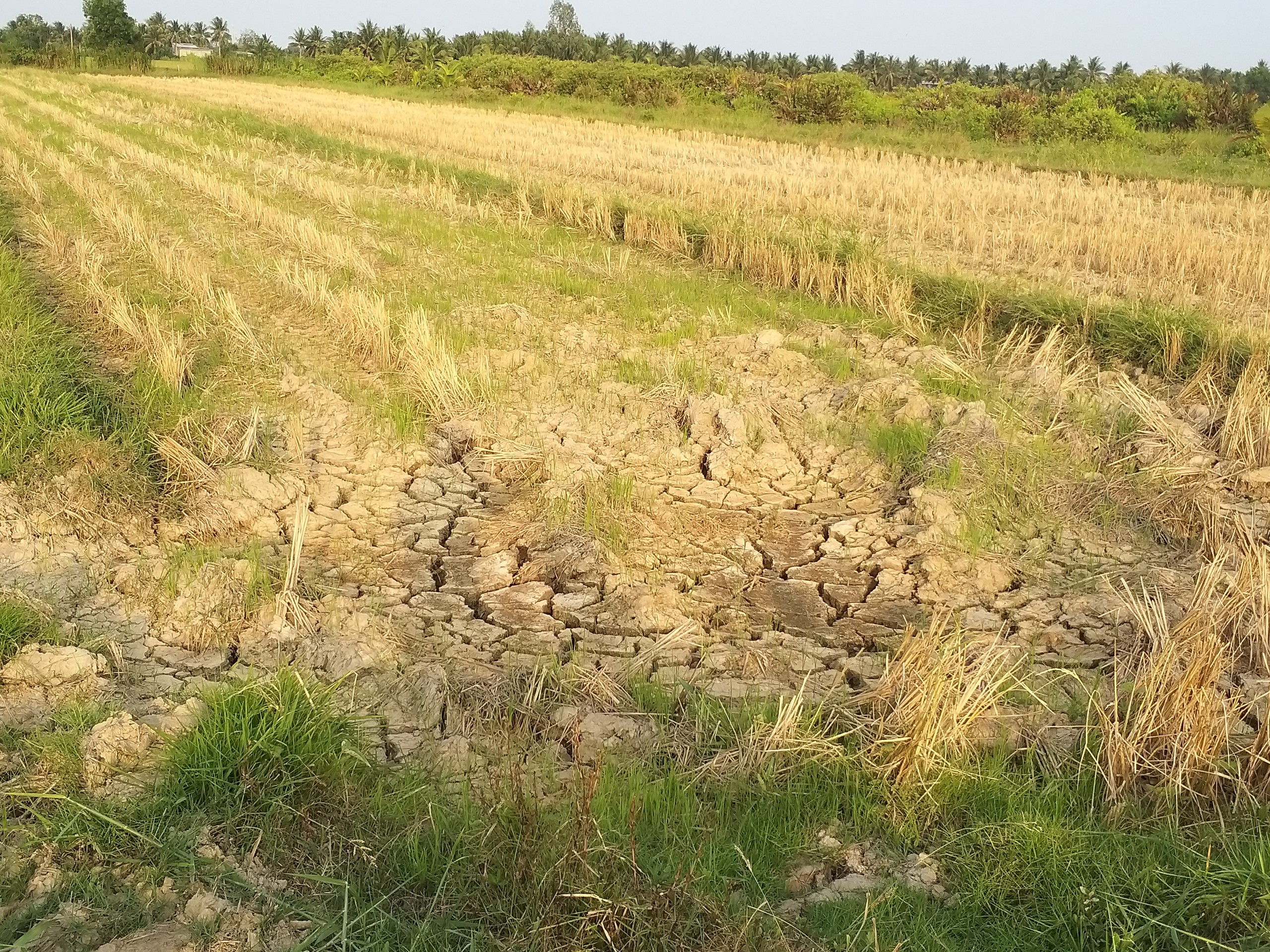 Drought and saltwater intrusion, arising from climate change, destroy crops and affect the supply of freshwater in the Mekong Delta (Source: Tien Phong Newspaper)
Keppel Land's efforts in tackling climate change
In the first of several upcoming CSR programmes in 2022, Keppel Land Vietnam is focusing on Ben Tre, where the locals have been affected by saltwater intrusion. The initiative, which will be launched in April 2022, will provide water filtration systems to the Dai Hoa Loc and Bao Thuan communes in Ben Tre province, and offer about 20,000 villagers better access to clean drinking water. Following the launch of this initiative in Ben Tre, Keppel Land plans to replicate this initiative and contribute to communities wherever it operates, with a focus on climate action.
Keppel Land has been present in Vietnam since the early 1990s and is one of the largest foreign real estate investors in Vietnam.
In line with Keppel's Vision 2030, Keppel Land places sustainability at the core of its strategy and operations. As a responsible corporate citizen, Keppel Land has been doing its part to combat climate change and protect the environment.
Over the years, the company has championed environmental initiatives at its developments and promoted environmental awareness among the public and its retail tenants through activities such as beach clean-ups and anti-plastic efforts.